Seafood Week is back and to celebrate we're giving you the chance of winning a big box of fresh fish and seafood of your choice!
All you need to do to enter is to head over to our competition page, enter your email, submit and you're done! The winner – chosen at random – will win a £50 voucher to spend in our online shop!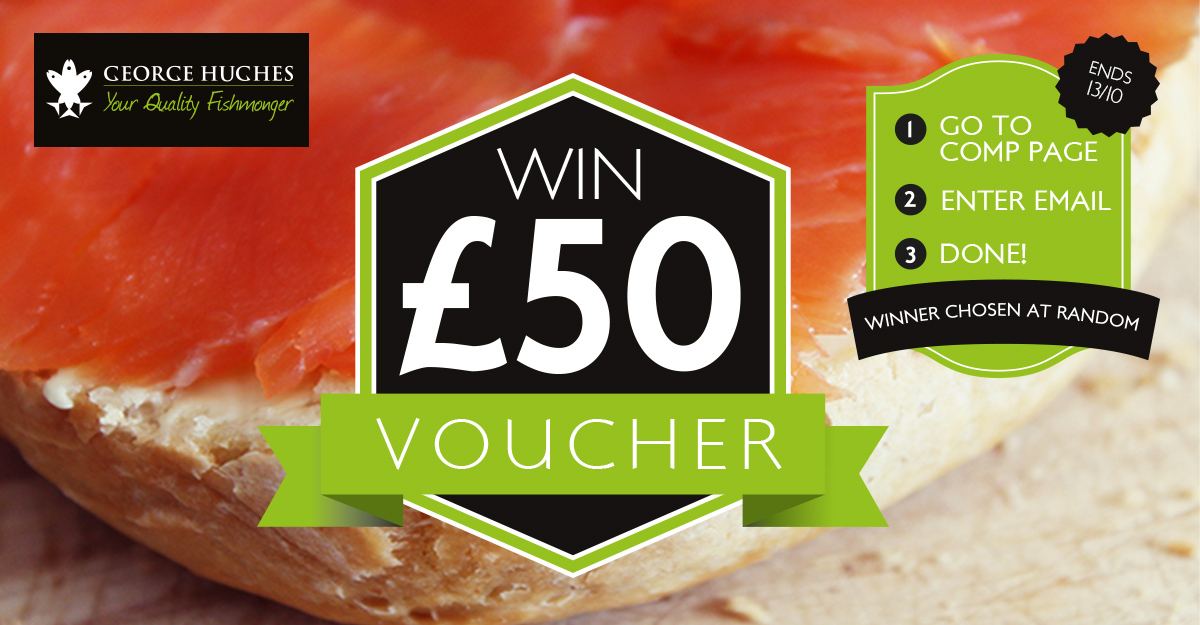 That's an astonishing £50 worth of delicious fish and seafood delivered to your door, for FREE!
During Seafood Week, all of our fish boxes also have 10% off so make sure you stock up your fridge and freezer!
Join us on Twitter and Facebook as we share delicious recipes and cooking tips all along this fin-tastic week!