We've seen how fish cooked on a barbecue can make a great addition to your summer gatherings, whether it's for a convivial lunch or an al fresco dinner. But you can also cook a variety of seafood on the barbecue, such as oysters, prawns, mussels or scallops.
Cooking oysters on the barbecue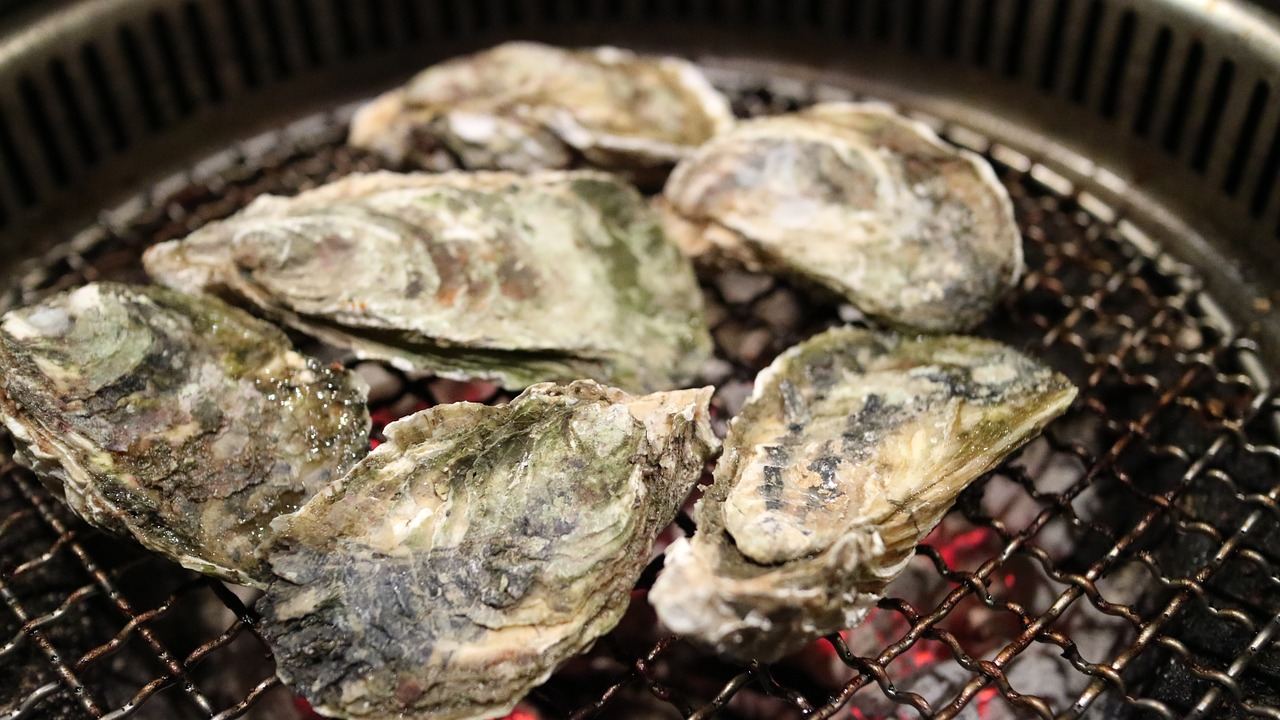 Yes, that's right. Oysters are delicious raw but you can also enjoy them cooked.
If necessary, start by scrubbing the oyster shells with a soft bristled brush in cold water. Place the oysters on the grill, flat side up, and leave them for 8-10 minutes or until the shells start to pop open. Carefully remove all oysters from the grill, even the ones that haven't opened, using a fireproof mitt or tongs.
Completely shuck all oysters and add any sauce you'd like (a squeeze of lemon juice works wonders).
Cooking prawns on the barbecue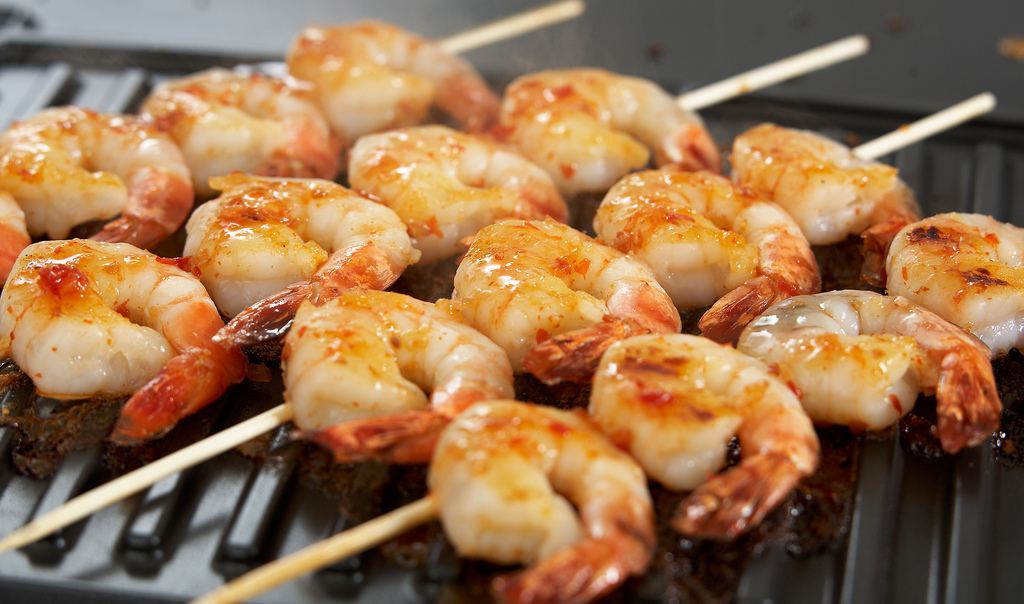 Cooking prawns on the barbecue is quick and easy. Just make sure your barbecue is very hot so you can quickly brown the prawns without overcooking them.
If you purchased whole prawns, start by removing the shells and de-veining them. Lightly season the prawns and brush them with a little oil before placing them on a skewer. Put the skewers on the hottest part of the grill and leave until the prawns have coloured. Turn them over and cook for a couple more minutes. Remove from the heat, let the prawns cool a little then serve.
Cooking mussels on the barbecue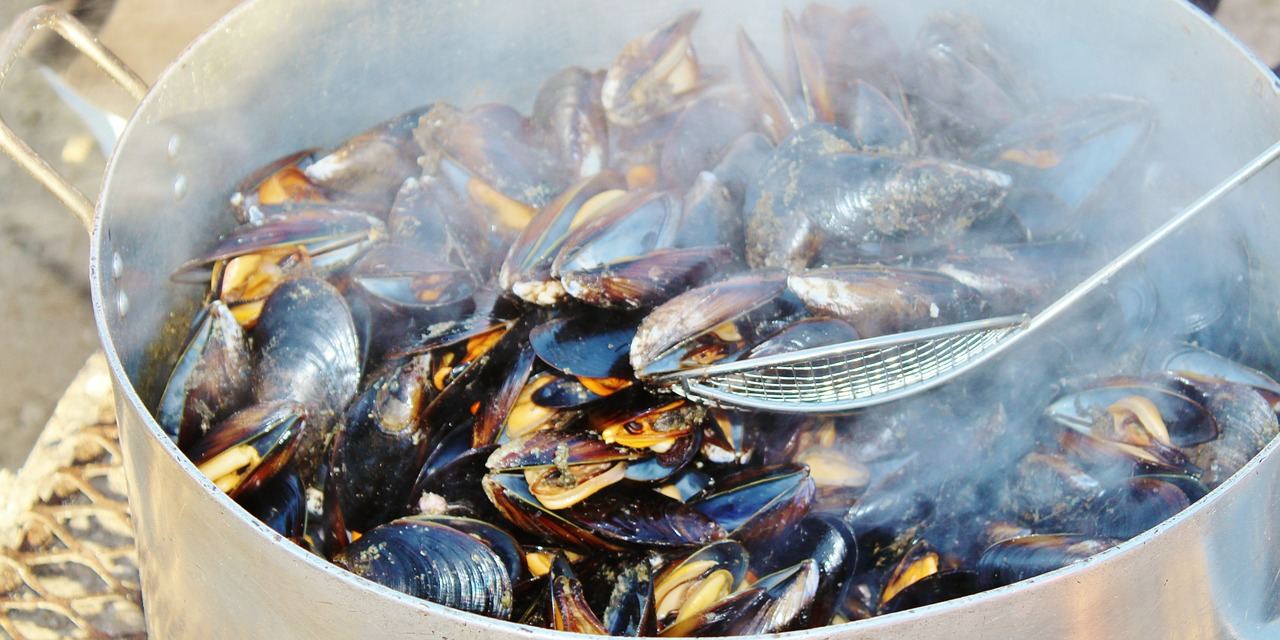 If necessary, start by cleaning the mussels with a brush and some cold water. Place your mussels in a roasting tray with a matching lid (you can use tinfoil so long as you make sure to close the parcel tightly so that no steam can escape). Season the mussels and drizzle with a little oil before placing them on the barbecue for 8-10 minutes. The mussels will be ready to eat when most of them have opened. Discard any mussels that didn't open before serving.
Cooking scallops on the barbecue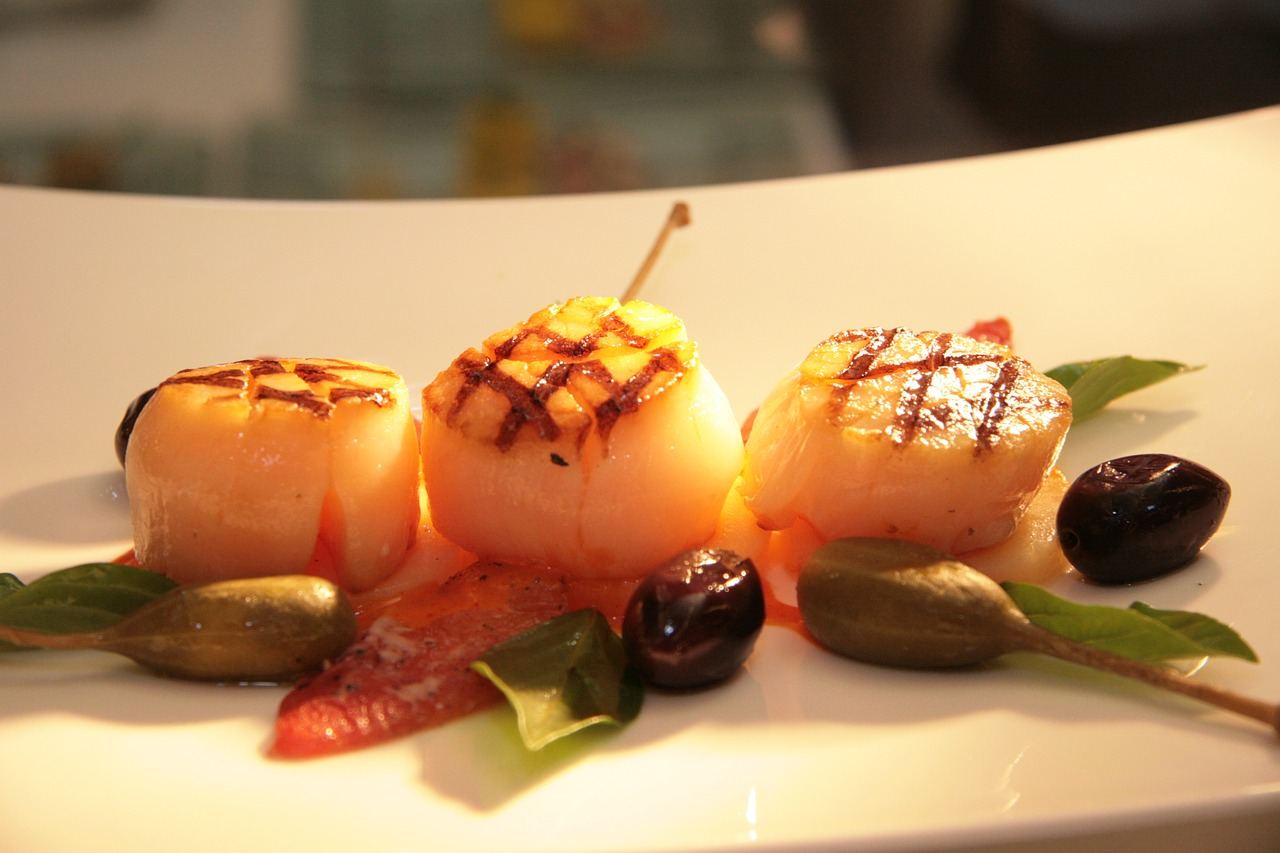 A great way to cook scallops on the barbecue is to skewer them with vegetables or even prawns.
Start by marinating your scallops in an oil-based marinade for 10-15 minutes. You can use your favourite herbs and spices such as garlic, paprika or basil. Place the scallops on skewers with any other ingredients of your choice or on their own. Remember that if you're using wooden skewers, you need to soak them in water for an hour before cooking. Place the scallops skewers on your barbecue and cook for 8 minutes, turning halfway through. You can brush the scallops with more marinade while cooking.