Guinness-Battered Fish & Chips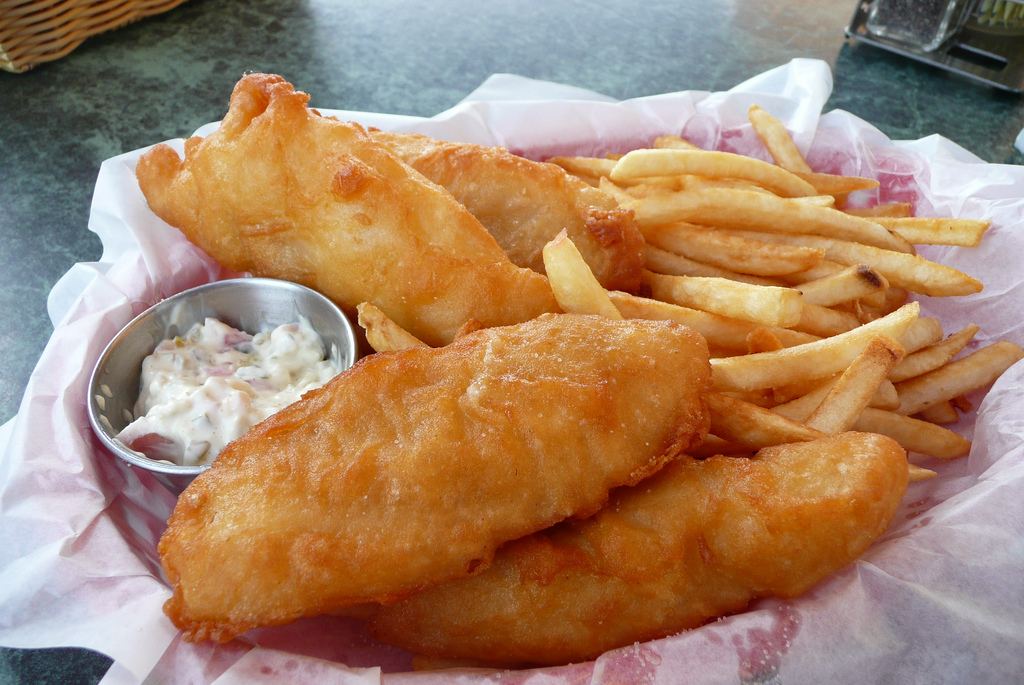 Cooking with Guinness might seem like a strange thing to you, but it has actually been part of Irish cooking for a while. The deep flavours of Guinness complement well hearty dishes such as fish & chips or fish pies.
Guinness Battered Fish & Chips
Author:
Instructions
In large mixing bowl, add beer, baking soda, salt, pepper, and egg.
With a whisk, slowly add enough flour until the batter is thick, not runny and adheres to a wooden spoon.
Heat oil in a deep fryer or in a deep-sided pan to 175 degrees celsius.
Cover fish in flour, shaking off excess and dip in batter, covering all sides of fish.
Holding battered fish, gently dip into hot oil, holding halfway in, wait 15 seconds and drop into oil. This will prevent the fish from sticking to the bottom.
Flip fish over when brown on one side and cook altogether about 6-8 minutes, depending on the thickness of fillets. The fish should be all one colour all the way through.
Serve with tartar sauce and chips.
Mussels in Irish Cider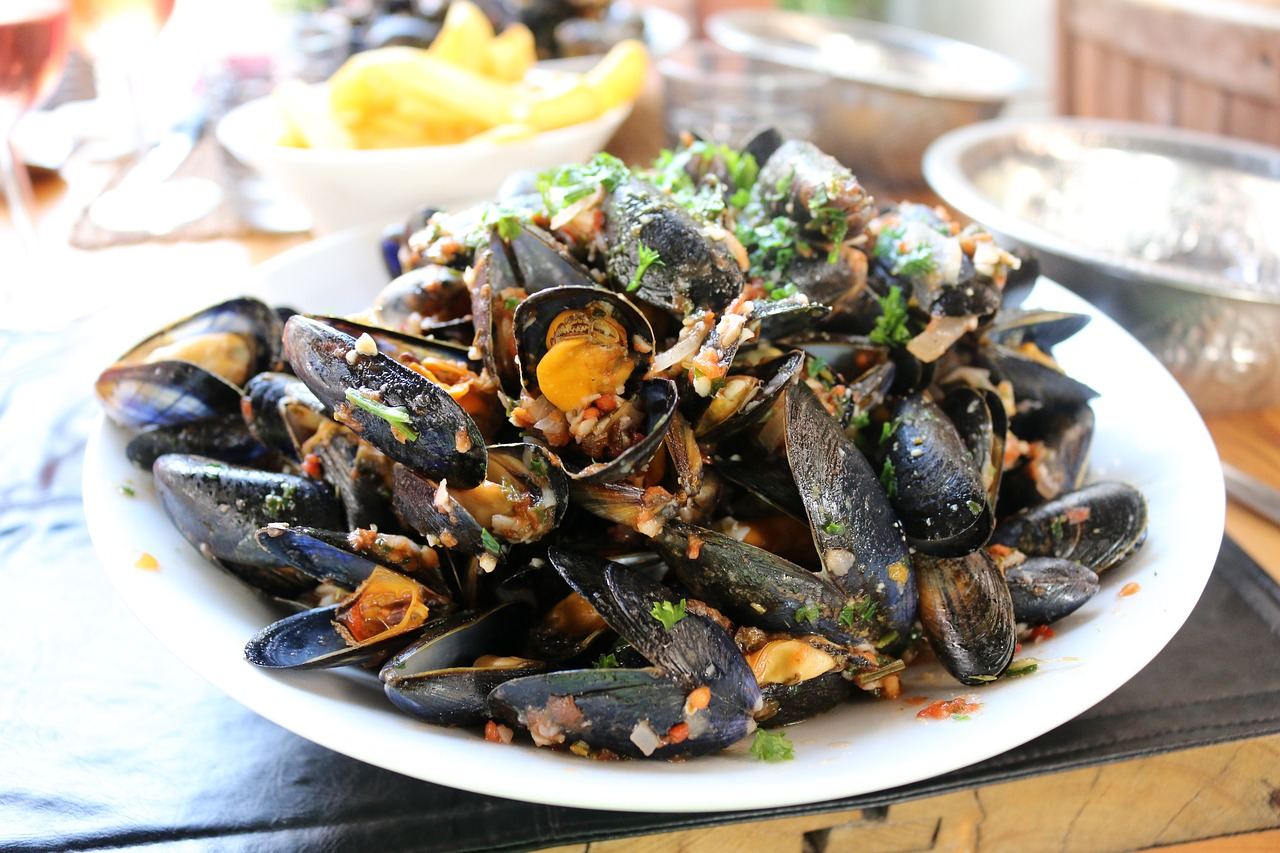 Mussels can have a reputation for being difficult to cook, but it couldn't be further from the truth! For this recipe, you can use thick-cut bacon instead of pancetta. Choose a cider that's dry and not too sweet.
Mussels in Irish Cider
Author:
Ingredients
700g fresh mussels mussels
1 medium onion, finely chopped
3 cloves garlic, peeled and crushed
225g pancetta, cut into small dice
2 tablespoons butter
1 3/4 cup good hard cider, preferably Irish
1/4 cup heavy cream
A good handful of freshly chopped parsley
Salt and freshly ground black pepper
Instructions
Place a large pot over a high heat and brown the pancetta pieces until just golden and sizzling. Add in a knob of butter, allow it to melt, and then add the onion and garlic. Cook gently for 3 minutes until the onion is soft.
Add in the cider and allow to bubble away for a few minutes so all the flavours mingle in together. Tumble in the mussels, cover with a lid, and allow them to steam for about 4 minutes until they open, making sure to give the pot a good shake once or twice during the cooking time.
Remove from the heat, stir in the cream and parsley, and season with sea salt and ground black pepper.
Serve with some crusty bread to mop up the liquid!
Poached Salmon with Irish Butter Sauce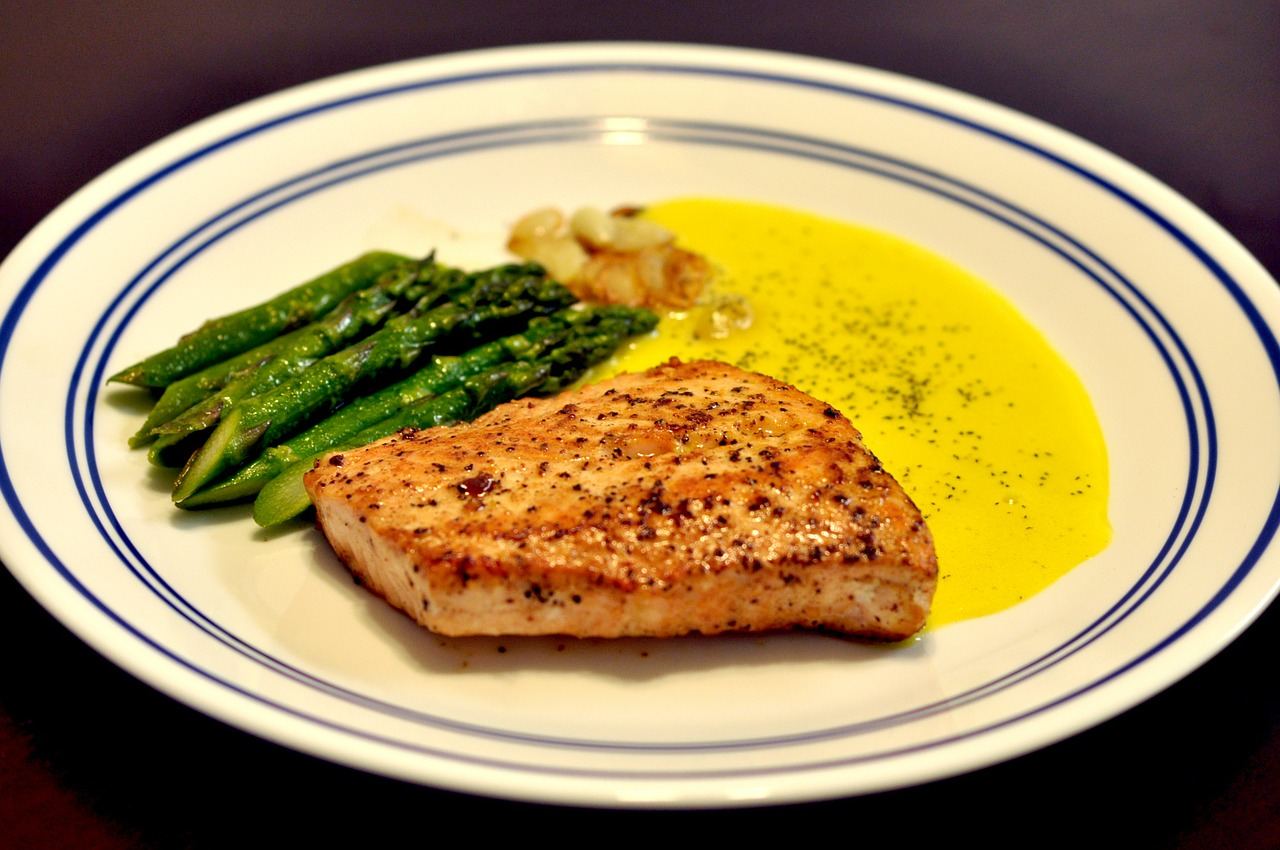 The salmon in cooked gently is salt water, making it very soft and flaky. It's a great meal if you want to keep it simple without compromising on taste!
Poached Salmon with an Irish Butter Sauce
Author:
Ingredients
1kg fresh salmon
Water
Salt
For the Irish butter sauce:
2 egg yolks
1 teaspoon cold water
110g butter, diced
1 teaspoon approx. lemon juice
To garnish:
Sprigs of flat parsley or watercress
Instructions
Use one rounded tablespoon of salt to every 1.2 litres of water. Although the fish should be just covered with water, the aim is to use the minimum amount of water to preserve the maximum flavour, so therefore one should use a saucepan that will fit the fish exactly. An oval cast-iron saucepan is usually perfect.
Half fill the pan with measured salted water and bring to the boil. Put in the piece of fish, just covering with water, and bring back to the boil. Simmer gently for 20 minutes. Turn off the heat, allow the fish to sit in the water. Serve within 15–20 minutes.
Meanwhile, make the Irish butter sauce. Put the egg yolks into a heavy-bottomed saucepan on a very low heat. Add the cold water and whisk thoroughly. Add the butter bit by bit, whisking all the time. As soon as one piece melts, add the next. The mixture will gradually thicken, but if it shows signs of becoming too thick or "scrambling" slightly, remove from the heat immediately and add a little cold water if necessary. Do not leave the pan or stop whisking until the sauce is made. Finally, add the lemon juice to taste. Pour into a bowl and keep warm over hot, but not boiling, water.
To serve, lift the cooked salmon carefully from the poaching liquid. Garnish with sprigs of parsley or watercress. Serve with the Irish butter sauce.