There are times when nothing but comfort food will do. This haddock gratin recipe is rich and creamy, perfect to warm up on a cold night and a super easy way to feed a family. Smoked haddock is perfect for this recipe but you could also use a fish pie mix or any firm fish of your choice such as salmon, cod or halibut. This dish can easily become a firm family favourite!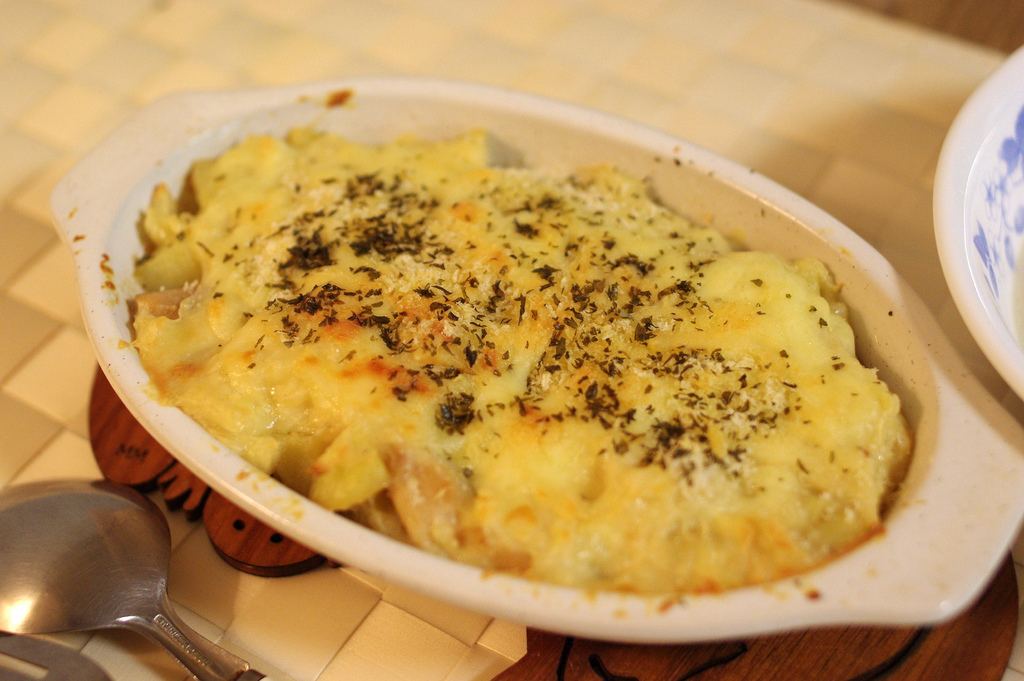 Smoked Haddock Gratin
Author:
Prep time:
Cook time:
Total time:
Ingredients
500g leaf spinach
Butter, for greasing
About 500g smoked haddock, skinned and cut into chunks
12 cherry tomatoes
For the topping:
200ml double cream or crème fraîche
Juice of ½ lemon
100g cheddar cheese, grated
2 spring onions, sliced
Small nutmeg. grated
Handful dried breadcrumbs
Instructions
Heat oven to 180C/160C fan/gas 4. Place the spinach in a large colander in a sink and carefully and slowly pour over a kettleful of hot water to wilt it. Cool again under the cold tap then squeeze out as much liquid from the spinach as possible.
Butter a medium gratin dish. Roughly chop the spinach and scatter evenly over the base of the dish. Season the spinach lightly with salt and pepper and lay the haddock fillets. Nestle the tomatoes among the haddock fillets.
Mix all the ingredients for the topping, except the breadcrumbs, in a small bowl and season with lots of pepper and a little salt. Dollop and spread the mixture over the fish and spinach.
Scatter everything with the breadcrumbs and bake for 30 mins until bubbling and golden. If you like things really grilled, finish for a few mins under a hot grill. Serve straight from the dish.