Lemon Sole is a fantastic fish, very easy to cook and can be the centerpiece of any meal. If you haven't tried our Lemon Sole yet, now is your chance! This week we are giving 2 Lemon Sole Fillets for FREE with all orders over £50.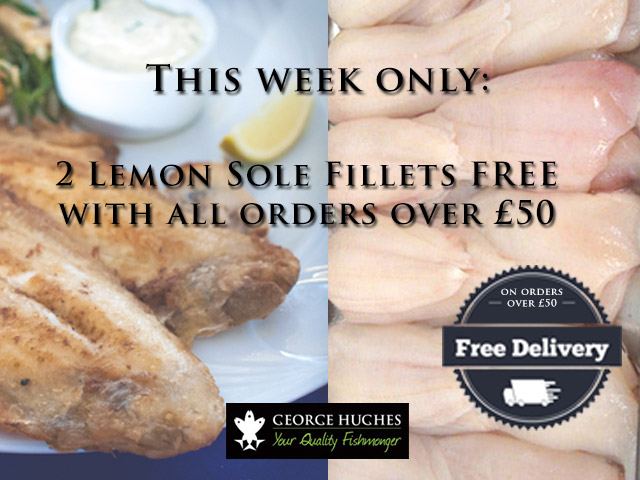 That's FREE fish and FREE delivery! This offer ends on Wednesday 4th November, Midday, so be sure not to miss it!
And if you're looking to get inspired, check out this recipe for a sweet & sour Lemon Sole, or keep an eye on our facebook page, where we'll be sharing recipes & tips!