Scallops are a popular treat in the UK. If some prefer it for dinner parties, they are very versatile and can be part of any everyday meal. They take very little time to cook and have a delicious sweet and juicy taste.
Scallops are also good for your health! They contain omega-3 fatty acids, potassium, magnesium and vitamin B12. They are also high in protein and low in calories!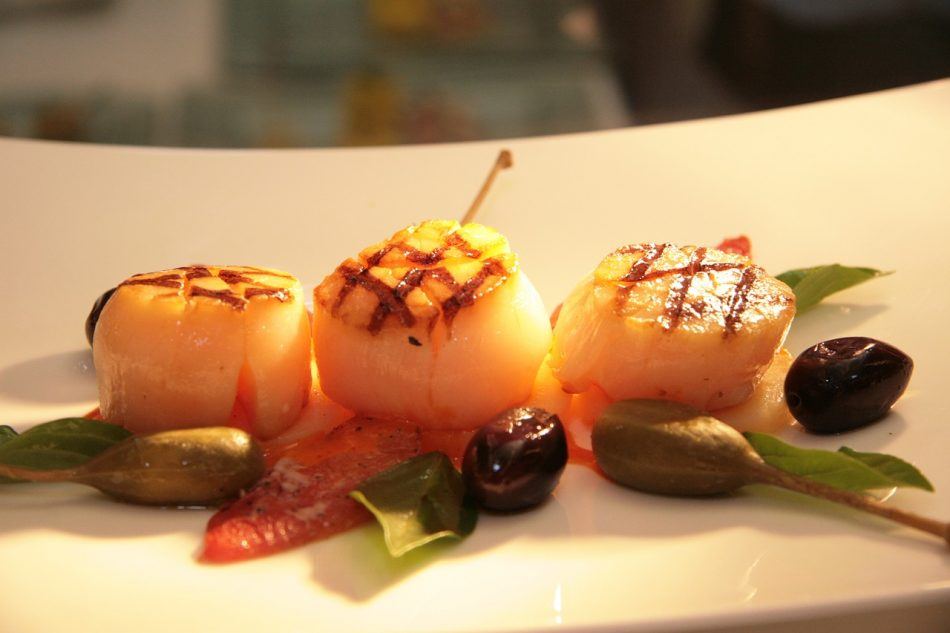 Have you ever had scallops that were rubbery? Then they were overcooked! They only take a few minutes to cook so need a little attention to make sure the texture doesn't become too tough.
Our king scallops always come out of the shell, but if you buy some that are still in the shell you will need to shuck your scallops before cooking them.
You can cook scallops by steaming, poaching or pan-frying them for a few minutes. Baking doesn't take much longer. Pan-frying scallops is a popular choice because it adds colour without overcooking.
How to pan-fry scallops:
Pat dry your scallops before cooking and don't overcrowd the pan. A general rule of thumb is 2 minutes on one side and anything from 10 seconds to 2 minutes on the other. You're aiming for a caramelised crust and a translucent centre. The scallops should be springy to the touch, if they are mushy they are undercooked but if they're firm they are overcooked.
Scallops can also be served raw or barely cooked in recipes for sashimi, carpaccio or ceviche! Make sure you get prime quality scallops for this!