Salmon is one of the most popular fish in the UK, if not in the world! It is part of the oily fish family and has many health benefits, including being good for heart health thanks to omega-3 fatty acids. It's a delicious fish that can be cooked using a variety of methods.
How to Bake Salmon
Roasting salmon in the oven is one of the easiest ways to cook it and is perfect for weeknight dinners. Make sure salmon fillets are bone-free before starting. If you are buying salmon skin on, you can choose to remove the skin before cooking or leave it on.
Preheat your oven to 200 degrees Celsius (or 180 fan). Place your fillets in a roasting tray, either on foil or baking paper and use kitchen towel to pat dry. Drizzle with olive oil and sprinkle salt and pepper (and any herbs or spices you like) before putting the tray in the oven. You can also use baking paper to form little parcels to place your salmon along with veggies. It keeps the fish moist and makes for an effortless dinner!
A good rule of thumb is to count 4 to 6 minutes per half-inch of thickness but it's always best to keep an eye on your salmon fillets so that they don't overcook. Generally, thick fillets can take 8 to 10 minutes. Salmon fillets are done when they are opaque and the flesh flakes easily.
How to Pan-Fry Salmon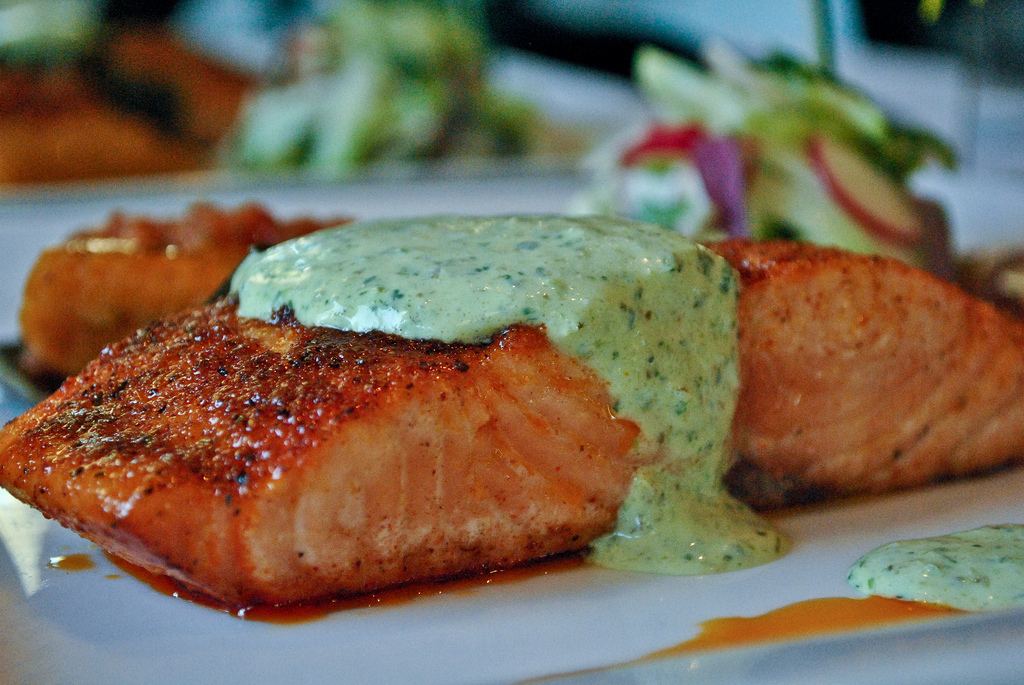 Pan-frying is a method best suited for salmon fillets skin on, so you can achieve crispy skin and tender flesh. Before starting, pat dry your salmon fillets and season them with salt, pepper or any spices you prefer.
Bring a frying pan to a medium-high heat. Once hot, add enough oil so that the bottom of the pan is covered by a thin layer of oil. Carefully place your fillets on the pan, skin side down.
Do not move the fillets and let it cook for about 4 minutes per half-inch of thickness. The flesh gets pale when cooked, which can help you see where you are in the cooking process. When about 3/4 of the fillets are cooked, carefully flip over. Let the fish cook for another minute or two (depending on the thickness of the fillet) then remove from the pan and serve.
How to Poach Salmon Fillets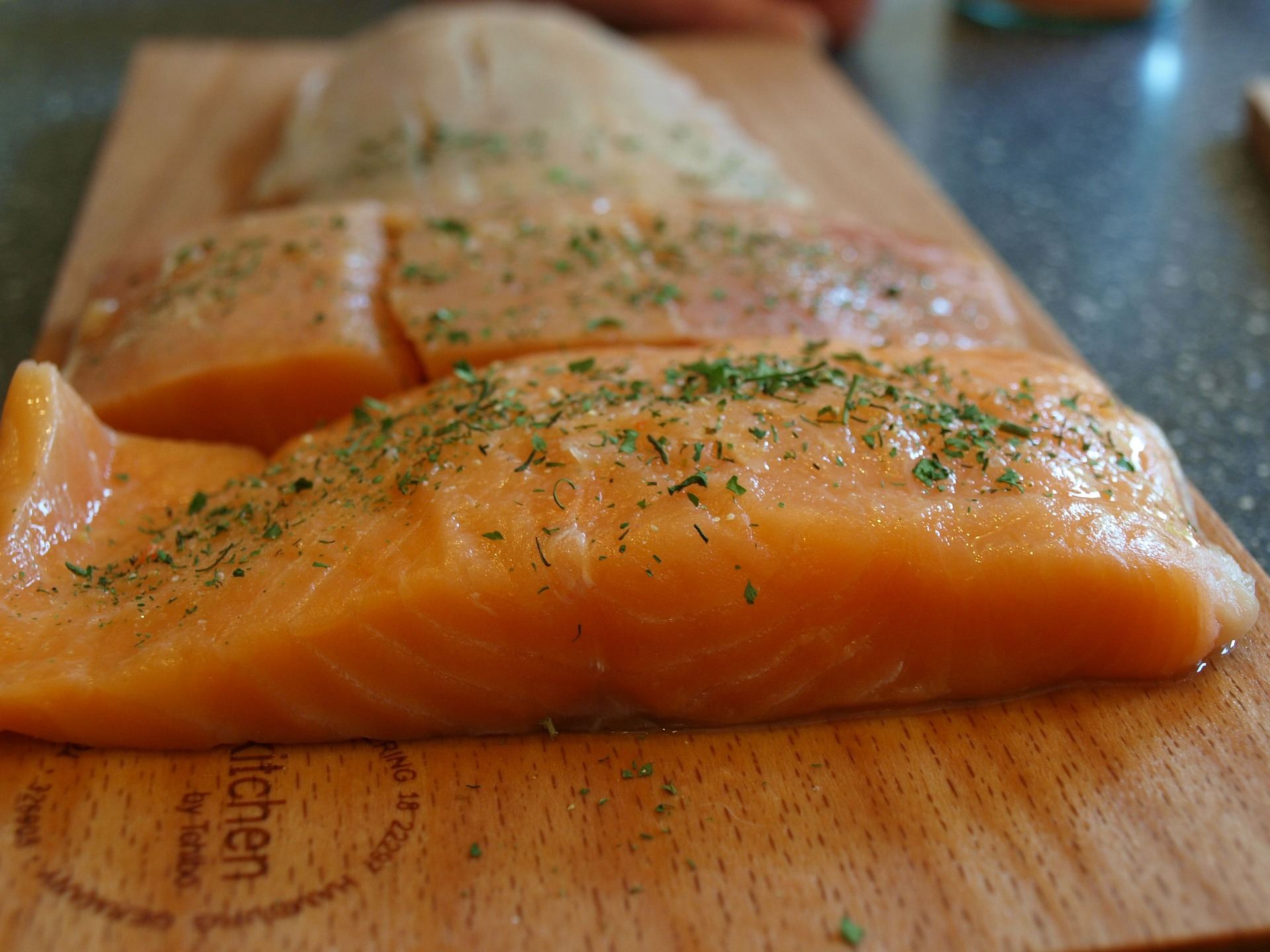 Poaching is a great way to cook salmon fillets and keep them moist while flavouring the fish at the same time. You can poach fish in just water, but our suggestion would be to use stock, milk or coconut milk to add some flavour.
Bring liquid to a simmer and carefully add your salmon fillets. Your fillets do not have to be covered by the liquid, in which case you just need to carefully flip fillets after 2-3 minutes and cook for 2-3 minutes. Poaching fish can take 5-7 minutes depending on the thickness of the fillets. The flesh should easily flake when the salmon is cooked.
How to Steam Salmon Fillets (Without a steaming basket)
To steam salmon fillets when you don't have a steaming basket, you can use a similar method to poaching. Use a pan with a matching lid and fill your pan with a small amount of water (half an inch). Place a heatproof plate or dish with your salmon fillets on the water (the water should not touch the fish) and cover with a lid. Cook for at least 5 minutes until the salmon is opaque.