Consuming at least one portion of oily fish per week, such as Salmon, Tuna, Mackerel, Herring or Kippers, is essential for heart health. They also have plenty of benefits that make adding this type of fish to your weekly routine worthwhile! Here are 3 easy and delicious recipes you can try!
Tuna with Peppery Tomatoes & Potatoes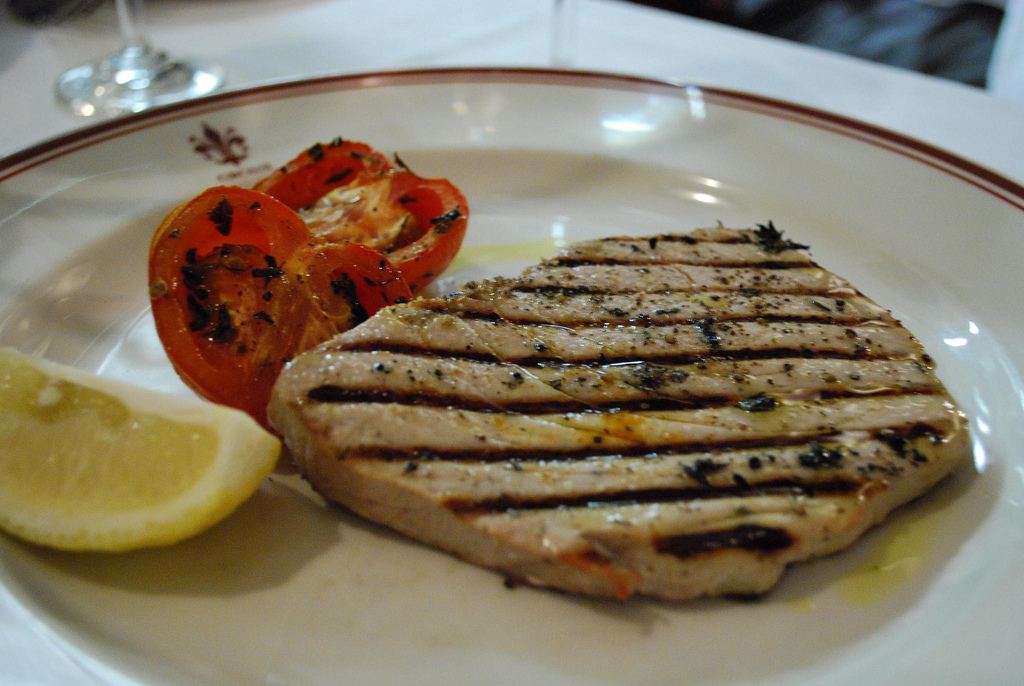 Tuna with Peppery Tomatoes & Potatoes
Author:
A delicious dish, full of fresh flavours and easy to prepare!
Ingredients
1 tbsp olive oil
3 garlic cloves, crushed
few thyme sprigs
500g bag new potatoes, sliced about 1cm thick
2 red peppers, cut into large chunks
1 red onion, cut into eighths
1 green chilli, deseeded and chopped
400g can cherry tomatoes
Instructions
Heat oven to 220C/fan 200C/gas 7 and put in a roasting tin to heat up. Put the tuna in a shallow dish with half the oil, two-thirds of the garlic and leaves from 1 sprig of thyme. Leave to marinate while you cook the veg.
Put the potatoes, peppers, onion and chilli into the roasting tin with the remaining oil, toss to coat, then roast for 20 mins. The potatoes should be tender or very nearly there. If not, give them another 5 mins (the cooking time can depend on the variety of potato).
Add the remaining garlic and thyme to the pan, let them sizzle, stir in the tomatoes, then cook for 5 mins more until the sauce has reduced a little. Season to taste.
With a few mins to go, heat a griddle or frying pan, wipe most of the garlic marinade off the fish with kitchen paper, season, then sear for 1 min each side for medium or longer if you prefer. Serve on top of the veg.
Spiced Mackerel with Shallot & Lemon Chickpeas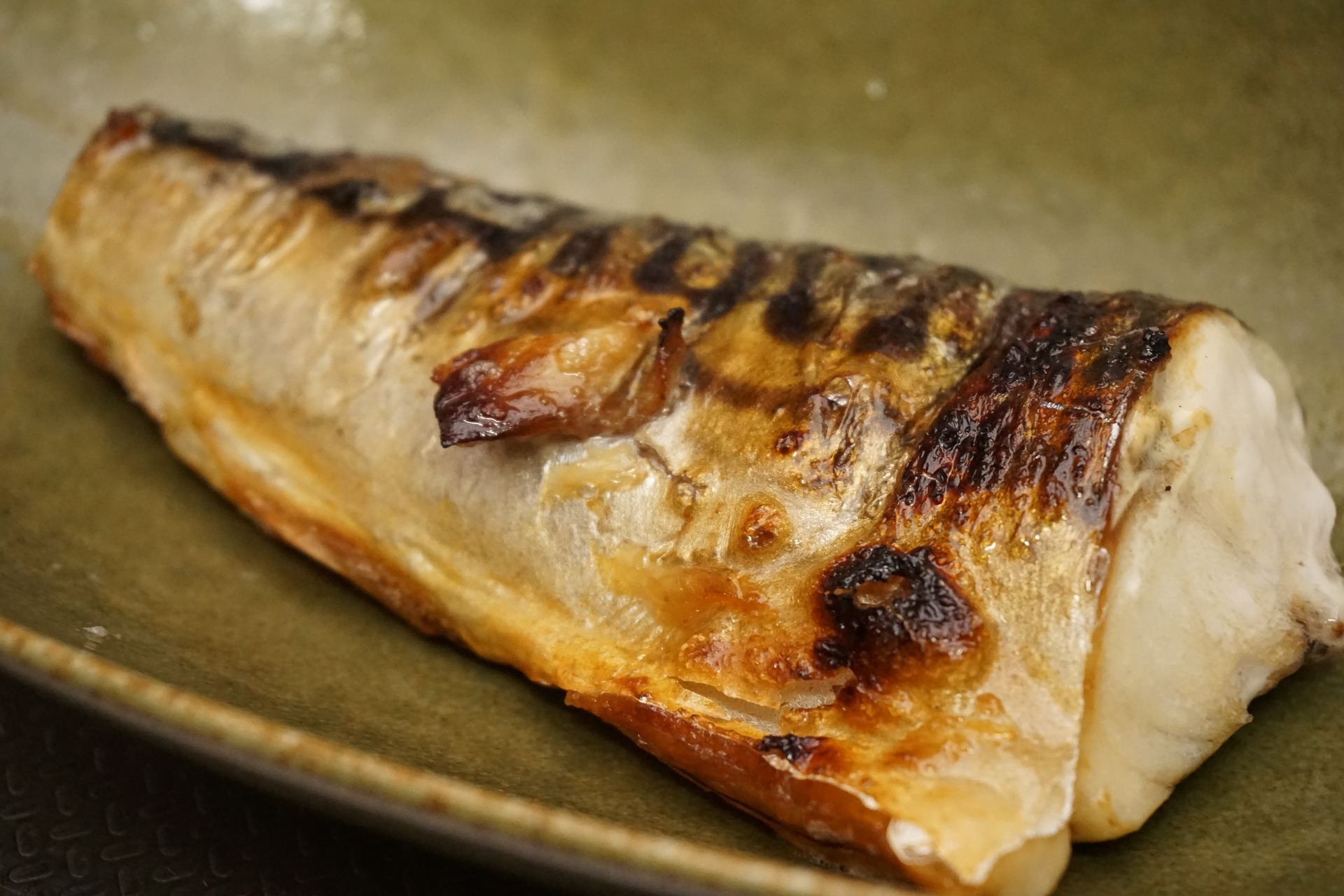 Spiced Mackerel with Shallot & Lemon Chickpeas
Author:
Mackerel is a very tasty fish that's super easy to cook! With this recipe ready in about 20 minutes, it's a great weeknight staple.
Ingredients
3 shallots
2 lemons
olive oil
1/2 tsp harissa
1 tsp ground cumin
200g tin chickpeas, drained
A small bunch of coriander, chopped
A small bunch of mint, chopped
Instructions
Peel and finely slice the shallots. Put them in a dish, squeeze over one of the lemons. Zest the remaining lemon into a bowl and then slice the pith off all over and cut the lemon segments out of the pith into the same bowl.
Oil the skin-side of each mackerel fillet and lay them on a baking sheet. Mix the harissa and cumin with a little oil and brush this over the flesh-side, season with some salt. Heat a grill to high and grill the fillets until they start to blister, about 2-3 minutes.
Drain the shallots and mix with the chickpeas, lemon zest and segments, herbs and a little olive oil. Serve 2 mackerel fillets per person (less/more depending on size and appetite!) with some of the chickpeas.
Sweet & Tangy Orange Salmon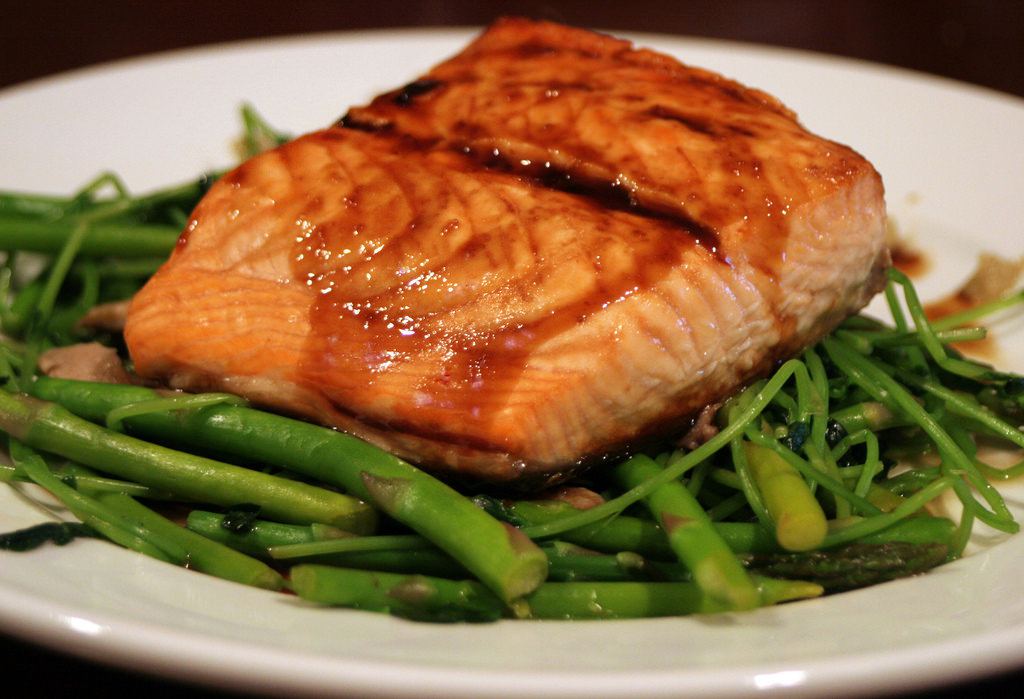 Sweet & Tangy Orange Salmon
Author:
Salmon goes very well with all citrus fruit, this sweet salmon recipe is also a hit with kids and fussy eaters! Allow more time to marinate for stronger flavours!
Ingredients
¼ cup fresh orange juice (about 1 medium orange)
2 tablespoons honey
2 tablespoons low-sodium soy sauce
1 tablespoon olive oil
2 cloves garlic, minced
½ teaspoon ground ginger
500g salmon fillets
Instructions
Whisk together orange juice, honey, soy sauce, olive oil, garlic, and ginger in a bowl. Place salmon in large resealable bag and pour marinade in with salmon. Close and allow to marinate 20 minutes to an hour.
When ready to cook, preheat pan over medium heat. Brush with olive oil, remove salmon from a resealable bag and place onto the pan. Cook 2 – 5 minutes (depending on the thickness of salmon), then use tongs or a large spatula and turn salmon over to the other side to cook another 2 – 5 minutes (depending on the thickness).
Remove from the pan and allow to rest about 5 minutes before serving. Serve alongside your favourite greens or some rice!