Cooking healthy meals that taste great doesn't have to be time-consuming or be difficult. If you find yourself reaching for convenient options when short on time, try one of these 3 recipes. These meals can be ready in under 30 minutes, are delicious, filling AND healthy! Great options for lighter meals after a busy Festive period.
White Fish with Spiced Lentils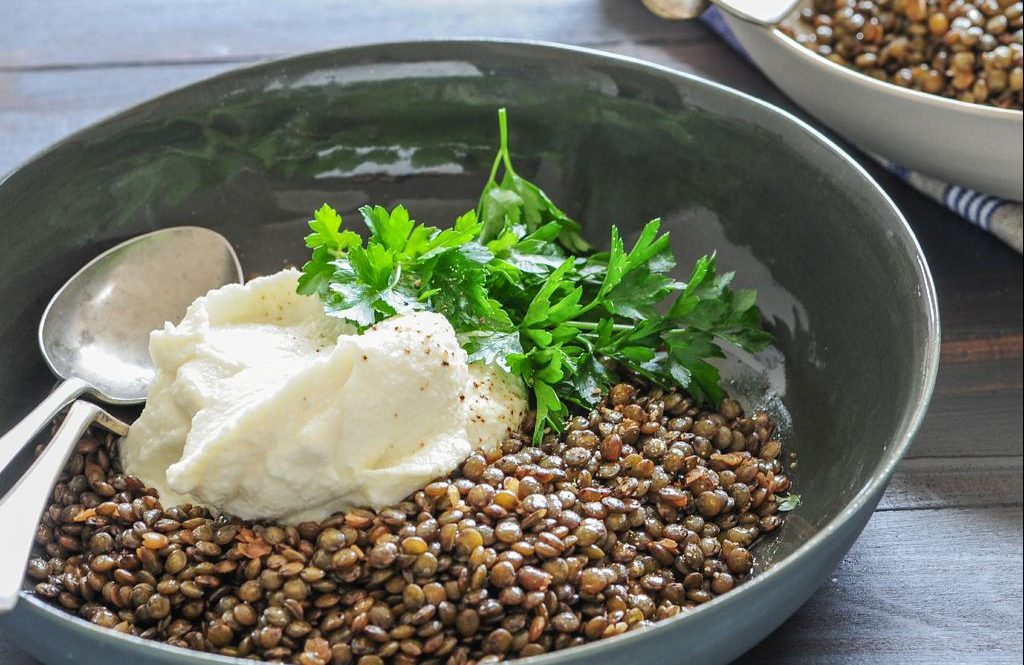 White Fish with Spiced Lentils
Author:
Prep time:
Cook time:
Total time:
A flavoursome dinner that can be ready in under half an hour. Feel free to adjust the spice level to your taste! You can use any white fish you like, we've included a few options in the recipe.
Ingredients
1 lime, cut into quarters
3 tbsp sunflower or vegetable oil
1 onion, chopped
1 tbsp medium curry powder
1 tbsp tomato purée
400g can green or brown lentils, drained, rinsed, then drained again
2 tbsp mango chutney, plus extra to serve
4 x 140g white fish fillets such as cod, haddock, halibut, lemon sole or seabass
Instructions
Finely chop one of the lime quarters, including the skin.
Heat 2 tbsp oil in a medium saucepan then fry onions over a medium heat for 5 mins until softened and starting to colour. Add the curry powder and tomato purée then fry for another minute.
Tip in 200ml water, lentils, mango chutney and the chopped lime then bring to the boil. Simmer for 5 mins or until thickened.
Heat remaining oil in a frying pan. Season the fish with salt and pepper to taste then fry for 5 mins, turning halfway, until golden and cooked through.
Add a squeeze of lime to the pan and to the lentils then serve together with naan bread or chapatis on the side.
Grilled Mackerel Salad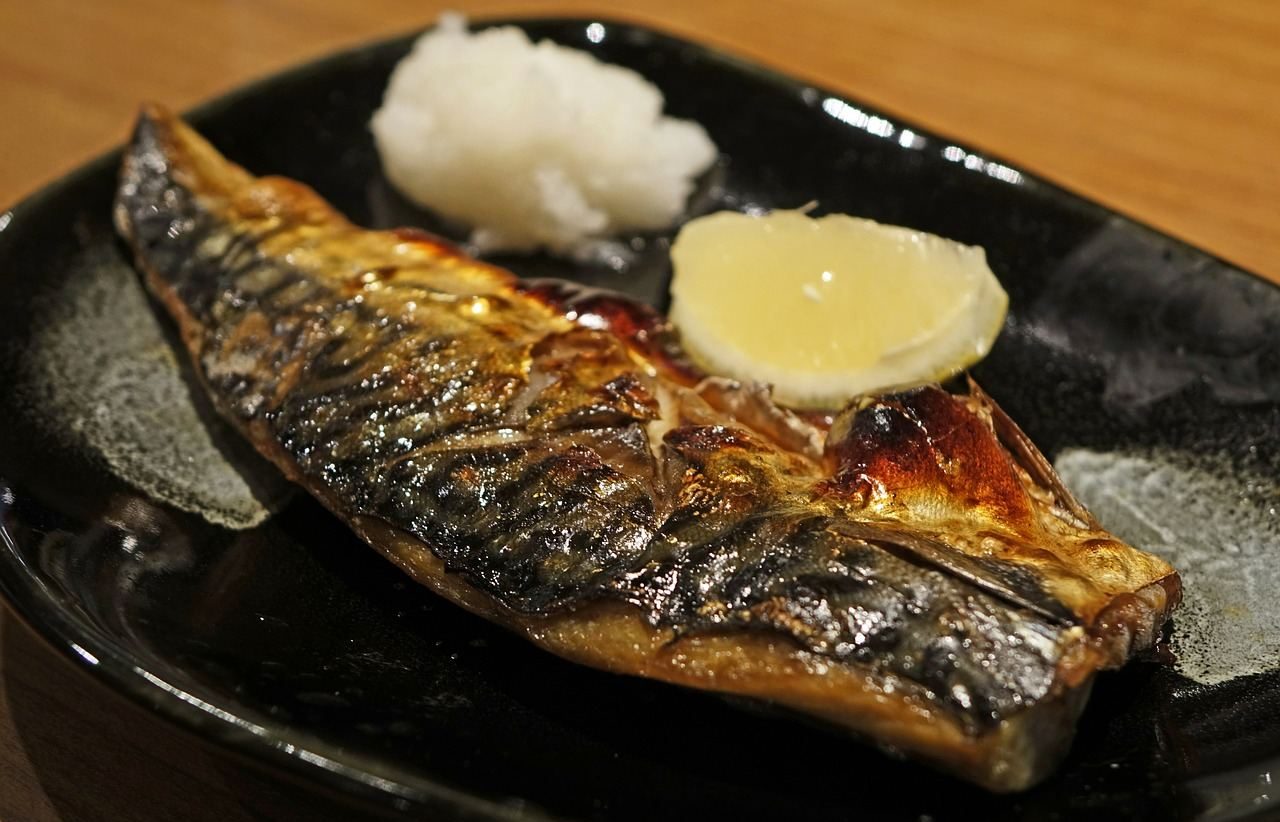 Grilled Mackerel Salad
Author:
Prep time:
Cook time:
Total time:
Good fats are an important part of a healthy diet and oily fish such as Mackerel is a great way to get more of these! Aim for at least one portion of oily fish per week, such as
salmon
,
mackerel
,
herring
,
kippers
,
trout
or
tuna
.
Ingredients
Olive oil for drizzling
170g sourdough bread, roughly torn into pieces
200g green beans
4 tbsp fresh green pesto
Juice 1 lemon
100g pitted black olives
340g cherry tomatoes halved
100g rocket
Bunch fresh flatleaf parsley, finely chopped
Instructions
Heat the grill to medium. Put the mackerel fillets, skin-side up, on a large baking sheet. Brush with oil and season with salt and pepper. Add the sourdough pieces to the baking sheet, drizzle a little oil over the bread, then cook under the grill for 6-8 minutes, turning the bread once, until the mackerel is heated through and the bread is crisp and golden.
Meanwhile, bring a pan of water to the boil, then add the green beans. Cook for 3-4 minutes, drain and run under cold water. In a small bowl, mix the pesto with half the lemon juice and 2 tbsp cold water.
Put the bread, green beans, olives, tomatoes, pesto mix, rocket and parsley in a large mixing bowl and toss together thoroughly. Season to taste (you may want a little more lemon juice), then serve with the mackerel.
Salmon & Asparagus Frittata
Salmon & Asparagus Frittata
Author:
A frittata is a perfect way to feed a family with a simple and filling meal that's healthy! You can use your favourite vegetables and serve with a side salad. It's also easy to pack for lunch!
Ingredients
340g red potatoes, cut into 1/2-inch cubes
6 whole eggs, lightly beaten
3 egg whites, lightly beaten
1/2 tsp salt
1/8 tsp black pepper
2 tsp olive oil
1 cup chopped onion
1/2 cup chopped red bell pepper
1 tsp dried oregano
220g asparagus, trimmed and cut into 3/4-inch pieces
340g salmon fillet, skin removed, cut into bite-size pieces
Instructions
Bring lightly salted water to a boil in a medium saucepan. Boil potatoes until just tender, about 7 minutes; drain.
Heat grill to low. Combine eggs, egg whites, salt and pepper in a bowl. Heat oil in a 12″ ovenproof nonstick frying pan over medium-high heat.
Cook onion, bell pepper and oregano, stirring occasionally, until vegetables are somewhat soft, about 3 minutes. Add asparagus and potatoes; cook 3 minutes. Add salmon and cook until opaque, 3 minutes.
Pour egg mixture into frying pan; reduce heat to low. Cook, stirring occasionally until egg begins to set but is still wet on top, 5 minutes. Cook, without stirring, 5 minutes.
Transfer pan to grill and cook until golden, 2 to 3 minutes. Remove from grill and slice into 4 wedges; serve.