Mediterranean recipes are perfect for Spring and Summer as they usually bring fresh flavours that are best enjoyed on a warm and sunny day! Here are 3 recipes using white fish that you could try. Choose your favourite fish among cod, halibut, seabass, sea bream or lemon sole.
Cod with Spinach & Artichoke Spread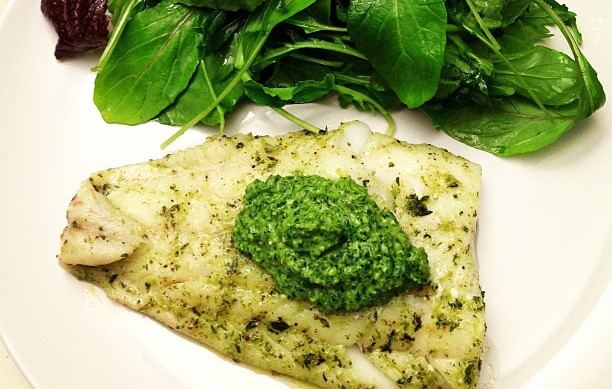 Greek Fish Recipes
Author:
Ingredients
Spinach Artichoke Dip:
1 fresh jalapeño, seeded and diced
2 cups nonfat Greek yoghurt
225g reduced fat cream cheese
2 tablespoons butter
1 ½ cups parmesan cheese
425g artichoke hearts, drained and lightly chopped
285g frozen spinach, thawed and drained
3 garlic cloves, diced
Fish Fillets:
1 tablespoon olive oil
2 cod fillets, fresh or thawed
7 Kalamata olives, chopped
Instructions
Artichoke Dip:
Add diced jalapeño to a medium saucepan over medium-high heat, stirring occasionally until fragrant and a bit softer in texture.
Add remaining ingredients to the pan. Cook until cheese has melted, stirring often.
Once everything has blended together and has become easier to stir, allow to slightly bubble for a few minutes then remove from heat and set aside.
Cod:
Heat olive oil large skillet over medium-high heat.
Add cod to a pan and cook for 4-5 minutes, then flip and cook for another 4-5 minutes.
When the cod is finished, remove and plate.
Now, take a spoonful (or as much as you'd like!) of the spinach artichoke spread and place it over the top of each cod.
Sprinkle kalamata olives over each piece of fish. Serve with your favourite side.
Mediterranean Stuffed Sea Bass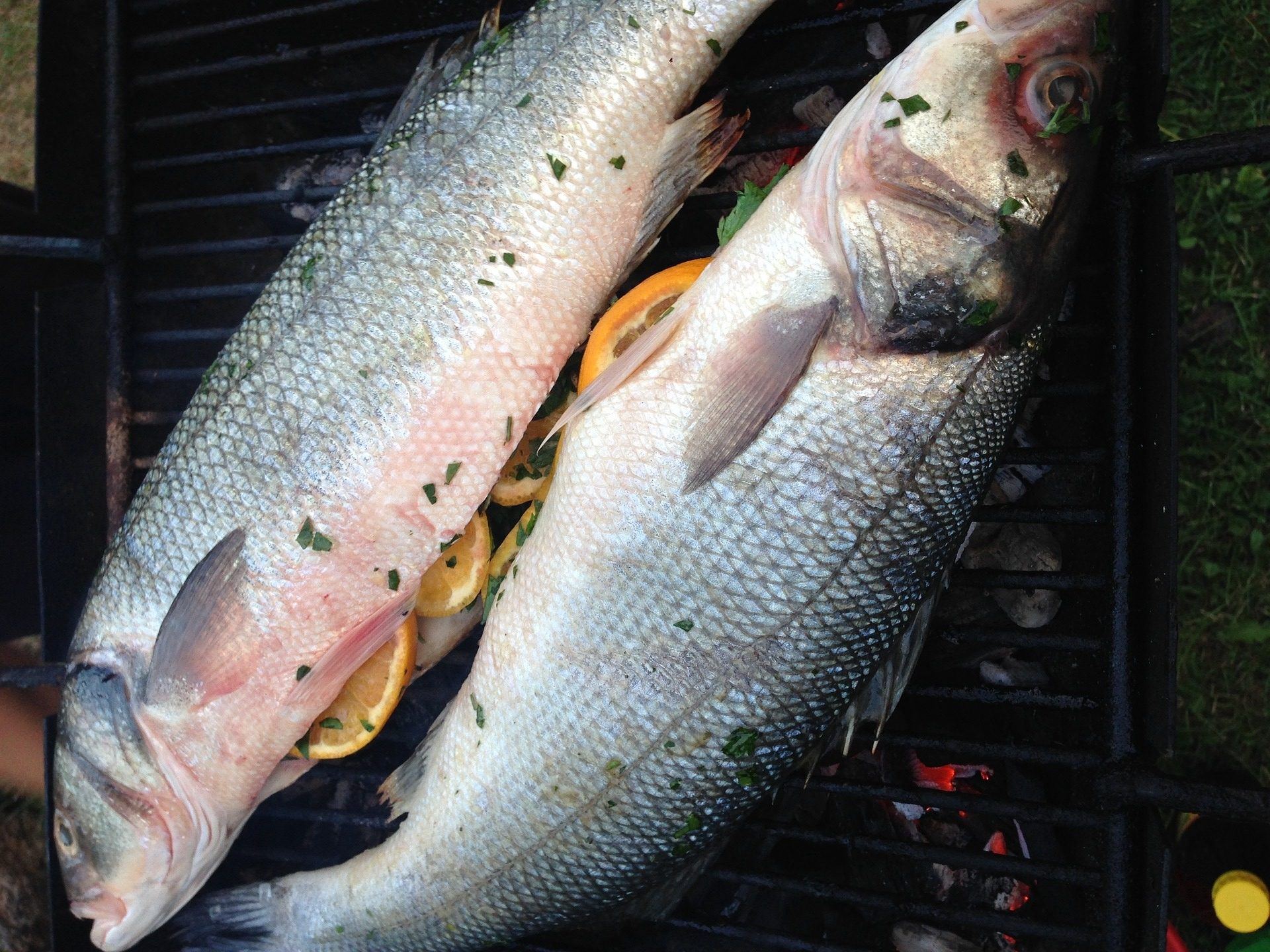 Mediterranean Stuffed Seabass
Author:
Ingredients
2 whole sea bass, cleaned and gutted
1 lemon, sliced
1 fennel bulb, sliced
1 tomato, chopped
15 kalamata olives, pitted
15 capers
2 cloves of garlic
150ml white wine
1/2 a bunch fresh parsley, chopped
1 tbsp olive oil
salt and freshly ground pepper
lemon zest for garnish
Instructions
To prepare this oven baked stuffed sea bass recipe, preheat the oven to 190C and transfer the sea bass onto a baking tray lined with parchment paper or foil. (Make sure to use enough foil to cover the fish later.)
Prepare the stuffing for the sea bass. Finely slice the fennel, lemon and tomato and set aside. Peel and finely chop the garlic and slice the kalamata olives into rings.
Fill the cavity of each fish with 2 slices of lemon, the fennel and half the amount of the chopped tomato, olives and capers. Scatter on top of the sea bass the chopped garlic, any remaining fennel slices and the rest of the olives, tomato and capers. Pour in the white wine and season with salt and freshly ground pepper. Drizzle the sea bass with olive oil and garnish with chopped parsley.
To bake the stuffed sea bass, you need to seal the fish well by folding the foil up like a parcel. This will help keep the juices and flavours in and will help your stuffed sea bass maintain tender.
Bake the stuffed sea bass in preheated oven at 190C for 20-25 minutes, until cooked through.
Remove the baking tray from the oven and let it rest for 3-4 minutes, then place the stuffed sea bass with the foil on a serving platter, unwrap carefully, garnish with some lemon zest and enjoy!
Psari Plaki (Gerek Style Baked Fish)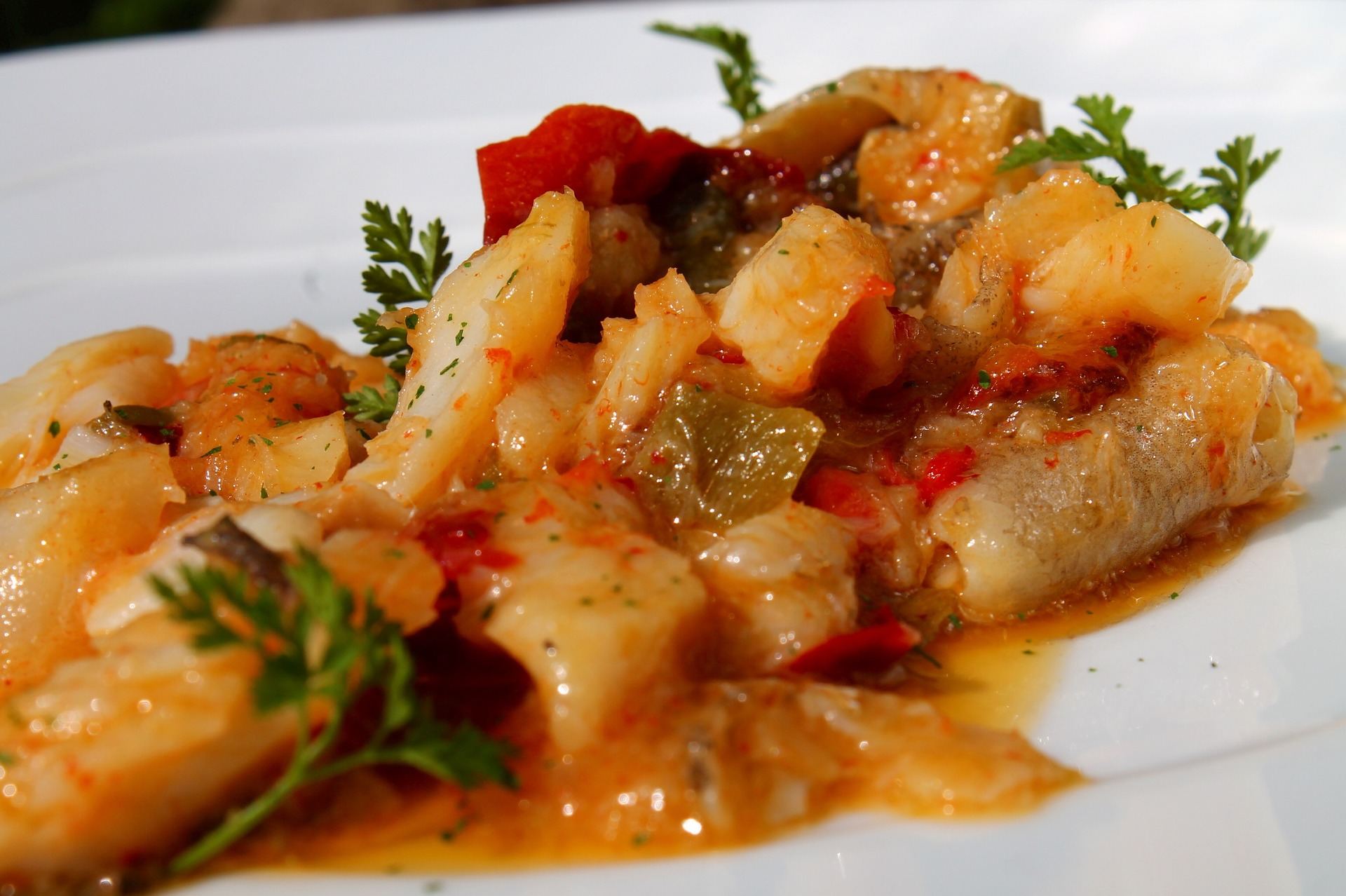 Greek Style Baked Fish
Author:
Ingredients
¼ cup olive oil
3 cups sweet onion, sliced
1 cup leeks, sliced cross-wise
4-6 garlic cloves, minced
2 400g cans diced tomatoes, drained
1 teaspoon kosher salt
freshly ground black pepper
2 teaspoons dried Greek oregano
1kg cod (or other light fish, such as halibut, haddock, lemon sole)
2 tablespoons fresh parsley, finely chopped
Instructions
Preheat the oven to 175 degrees celsius.
Preheat a wide saute pan over medium-high heat. Add in the olive oil.
Add the onions and leeks and saute until soft, about five minutes.
Add the garlic and saute until fragrant, one minute.
Add the tomatoes, salt, pepper, and Greek oregano and cook for an additional five minutes. Remove from heat.
Place the fish in a baking pan and top with the tomato mixture.
Bake in the oven for 40-50 minutes or until the fish flakes easily with a fork.
Top with the chopped parsley just before serving.