Oysters are a fantastic food on their own. Their sweet and briny flavour can be enjoyed without complement. That being said, there are many ways of enhancing and complementing oysters, whether you prefer them raw or cooked. Here is a selection of some of our current favourite recipes.
Broiled Oysters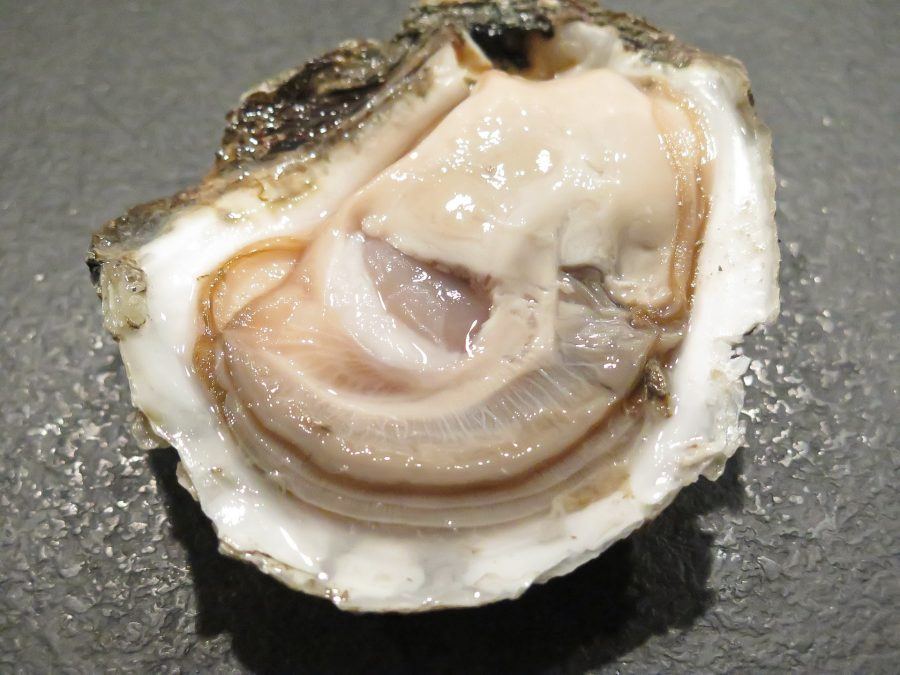 Broiled Oysters
Author:
For this recipe, oysters just need a few minutes in the oven. Serve with crusty bread to soak up the sauce. Yum!
Ingredients
2 tablespoons coarsely chopped fresh flat-leaf parsley
4 teaspoons coarsely chopped fresh thyme leaves
2 teaspoons coarsely chopped fresh oregano
1/8 teaspoon red-pepper flakes
1/4 cup extra-virgin olive oil, plus more for drizzling
2 teaspoons champagne vinegar
2 dozen shucked fresh oysters
1/2 cup freshly grated Parmesan cheese
1/2 teaspoon freshly ground pepper
Instructions
Preheat broiler. Stir herbs, red-pepper flakes, oil, and vinegar in a large bowl. Add oysters, and toss to coat.
Transfer oyster mixture to a shallow baking dish. Sprinkle Parmesan over oysters, and season with pepper.
Drizzle with oil. Broil until golden brown and bubbling, about 2 minutes. Serve.
 Oyster Fritters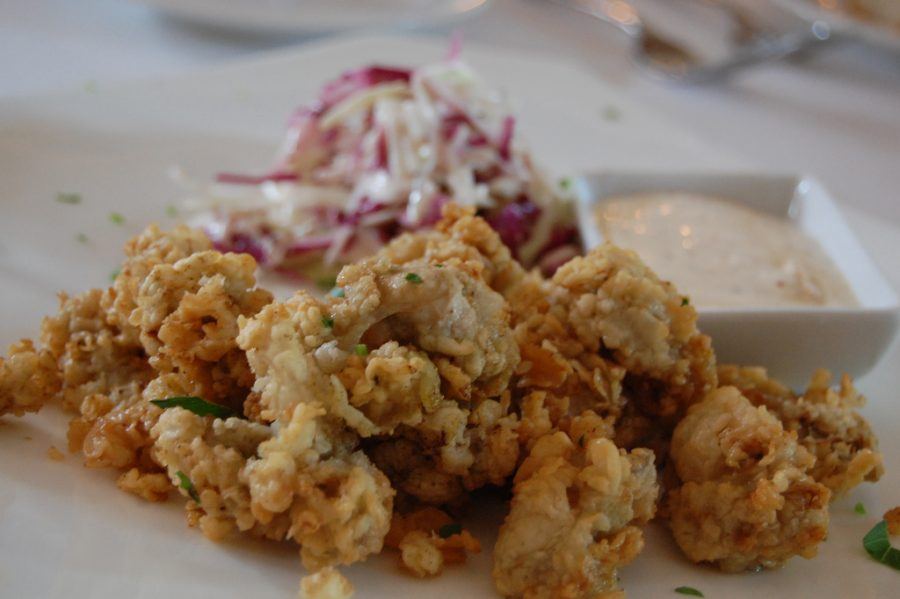 Oyster Fritters
Author:
The batter should be light and airy, nicely crispy while the oysters should remain tender inside. The beer in the batter adds flavours and allows the batter to stay light when fried.
Instructions
Mix flour and a pinch of salt together in a medium mixing bowl and set aside. Put <g class="gr_ gr_118 gr-alert gr_gramm gr_disable_anim_appear Grammar only-ins replaceWithoutSep" id="118″ data-gr-id="118″>egg</g> into another medium bowl and lightly whisk, then add beer, olive oil, and lemon zest and whisk until well combined. Add egg–beer mixture to flour and whisk until batter is smooth. Cover and set aside at room temperature to let rest for 1 hour.
Pour peanut oil into a medium heavy-bottomed pot to a depth of 2″ and heat over medium heat until temperature reaches 370° on a candy thermometer. Meanwhile, rinse oysters in cold water, put them into another medium pot, and add enough of the reserved oyster juices that they reach about halfway up oysters, adding a little water if necessary. Bring to a simmer over medium-high heat and cook just until oysters contract and plump <g class="gr_ gr_119 gr-alert gr_gramm gr_disable_anim_appear Punctuation only-del replaceWithoutSep" id="119″ data-gr-id="119″>up,</g> about 3 minutes. Drain oysters.
Give the batter a quick stir. Working in 2 batches, use your fingers to dip one oyster at a time into batter, then carefully drop oyster into the hot oil. Fry oysters, gently stirring and turning them with a slotted spoon occasionally, until batter is crisp and golden, 1:30–2 minutes. Transfer to paper towels to let drain. Season to taste with salt while still hot.
Serve oysters in clean, dry oyster shells with a squeeze of fresh lemon, if you like. Serve immediately.
 Raw Oysters with Red Mignonette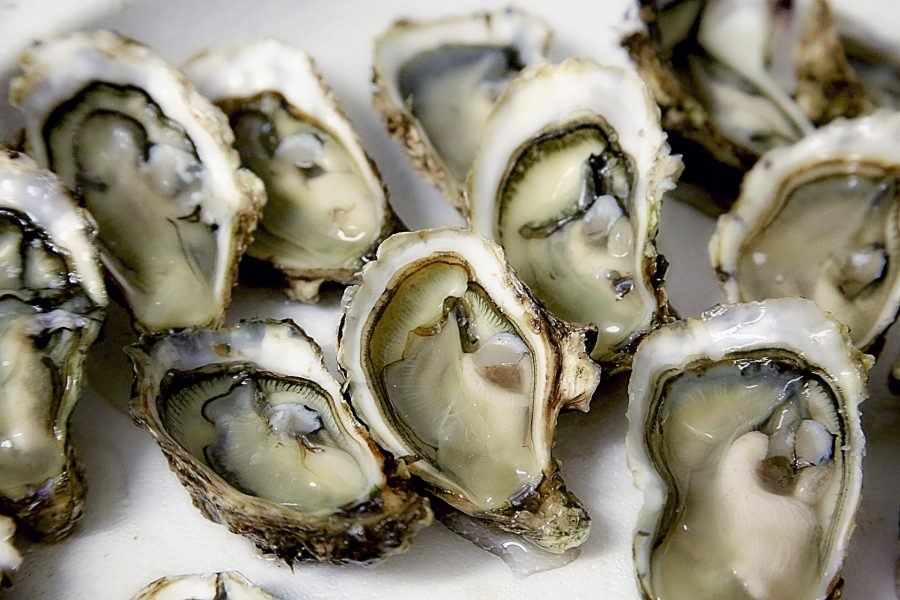 Great Oysters Recipes
Author:
If you love raw oysters, you know that the possibilities are endless. From a simple squeeze of lemon to a more sophisticated sauce, oysters can be accompanied by various combinations of flavours. This twist on a classic mignonette will bring colour to the dish as well as taste!
Ingredients
1/2 cup red wine vinegar
2 tablespoons sherry vinegar
2 tablespoons the very best extra-virgin olive oil
2 tablespoons red onion, minced
1/2 teaspoon finely crushed white pepper
Crushed red pepper flakes, to taste
1 <g class="gr_ gr_322 gr-alert gr_gramm gr_run_anim Grammar multiReplace" id="322″ data-gr-id="322″>pinch</g> excellent sea salt
24 oysters, freshly shucked on the half shell
Instructions
In a small bowl, combine vinegar, olive oil, shallots, white and red pepper and salt and whisk to blend.
Spoon atop oysters or serve alongside.
Please remember to wait to shuck the oysters until just before serving to keep them as fresh as the sea as possible.