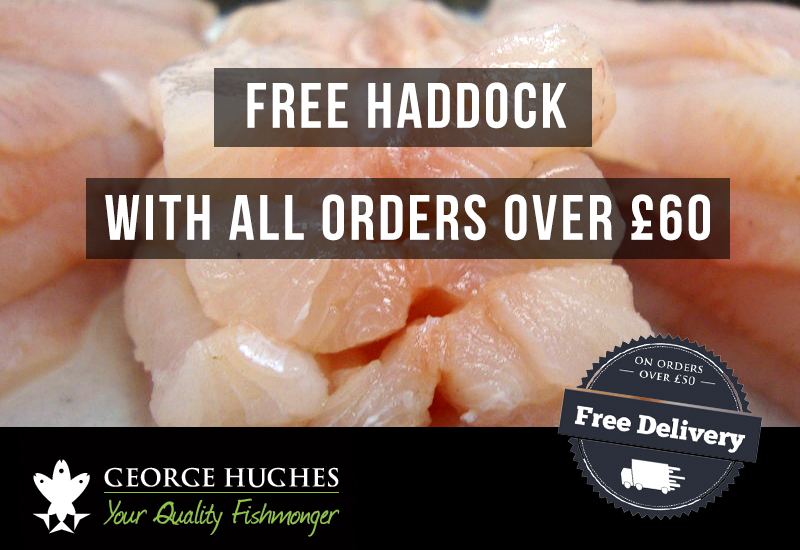 Another bank holiday weekend is fast approaching, the perfect opportunity to fire up the BBQ (weather permitting – fingers crossed!) and enjoy some tasty grilled fish.

Here are a few ideas of fish & seafood that taste amazing when cooked on BBQs:
Salmon
Mackerel
Prawns
Haddock
Tuna
Squid
Seabass
…
And with all orders over £60, we're chucking in an extra 2 Haddock fillets for FREE! Why not try this grilled haddock sandwich recipe?
Fill your fridge and freezer with delicious fish and seafood to be ready for the long weekend! Offer is valid for the month of May only, don't get caught up!