February is just around the corner and many people tend to find it harder to stick to their new year resolutions. We like to commit all year so we can help you stay healthy with fresh fish and seafood in your diet!
For one week only, get £5 worth of point FREE with your order when you spend £70 or more!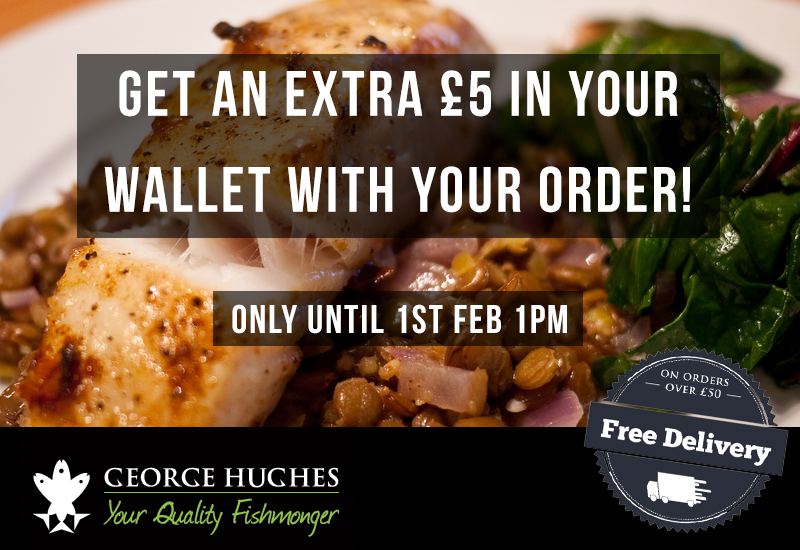 That's 500 points that YOU decide when and how you want to spend them! Find out more about our loyalty points system in our blog post.
Simply place an order before Thursday 1st February 11pm and we'll add 500 points to your account!