St David's Day is a perfect time to celebrate Welsh Food – whether you want to go for classic recipes or something with a modern twist, we've selected 3 recipes that all fish & seafood lovers can enjoy on St David's Day!
St David's Day Risotto
A light and creamy risotto that's simple and elegant – easy to make too! Would also work well with other firm white fish such as cod or halibut.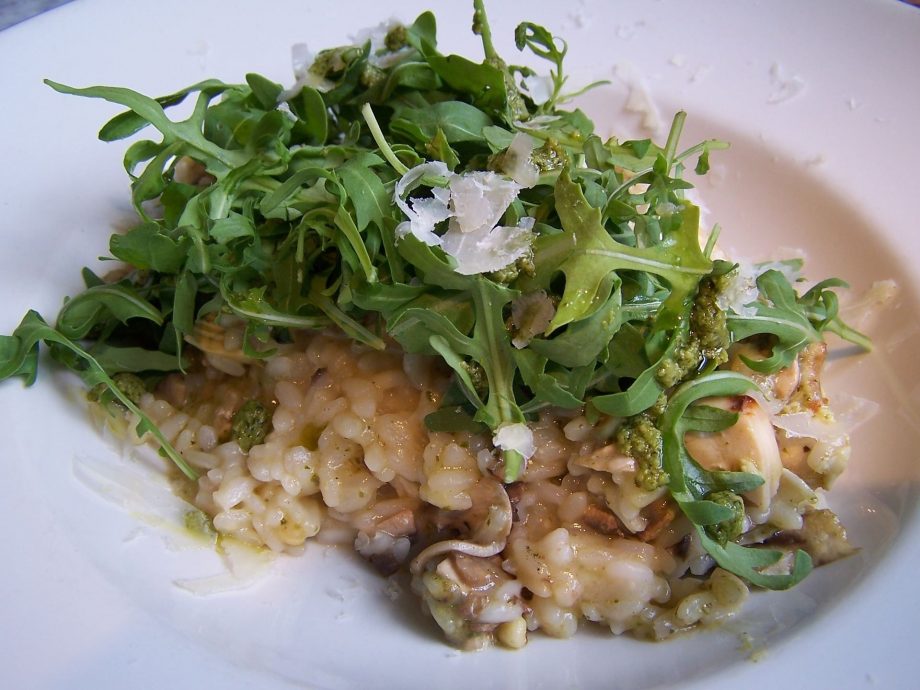 St David's Day Risotto
Prep time:
Cook time:
Total time:
Ingredients
2 smoked haddock fillets (about 200g each)
1 leek, trimmed and sliced
Small knob butter
300g risotto rice
3 tbsp mascarpone
Handful chives, chopped to serve, optional
Instructions
Put the fish in a large bowl, cover with 1.2 litres boiling water and leave for 8-10 mins until it flakes easily. Remove it with a slotted spoon, peel off skin and flake into large chunks. Keep the warm liquid.
Cook the leek in butter in a large frying pan until softened. Stir in the rice, then pour over the fish poaching liquid. Give it a good stir, then let it bubble for 15-20 mins until the rice is nearly cooked.
Carefully stir in fish flakes without breaking them up. Cook rice for 2 mins more, stirring occasionally until cooked and most of the liquid has evaporated. Stir in mascarpone and sprinkle with chives if using.
Smoked Haddock Rarebit
A quick recipe that's delicious & comforting! Try it with other smoked fish such as smoked mackerel or even salmon!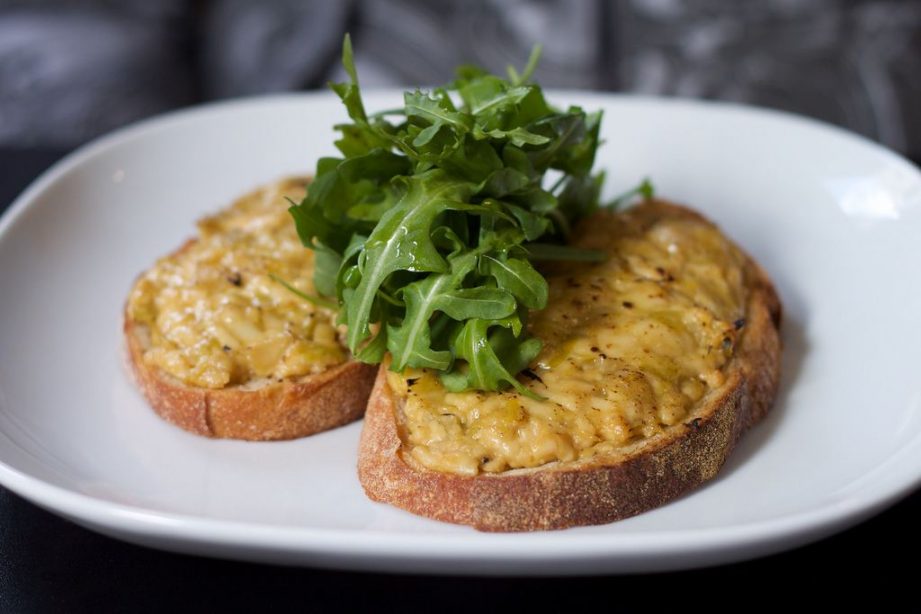 Fish & Seafood Recipes for St David's Day
Prep time:
Cook time:
Total time:
Ingredients
300g smoked haddock
100ml full-fat milk
25g butter
25g flour
75ml ale or beer
1 tsp wholegrain mustard
50g strong cheddar
2 chunky slices country-style loaf, lightly toasted
Instructions
Place the fish in a pan and pour over the milk. Bring to a simmer and gently poach for 2 mins until opaque and just cooked. Lift out the fish, remove the skin and flake. Reserve the milk.
Heat grill to high. Melt the butter in a small pan, then stir in the flour for 1 min. Gradually whisk in the reserved milk, followed by the ale or beer. Cook, whisking all the time until the sauce is thickened and smooth. Stir in the mustard and most of the cheese and season with pepper.
Top the bread with the fish, spoon over the sauce and scatter with the remaining cheese. Grill until golden and bubbling.
Crab & Leek Tart
Leek is the official emblem of Wales and it's also an ingredient that goes very well with fish & seafood! This delicious crab & leek tart can be eaten hot or cold and would make a fantastic light lunch!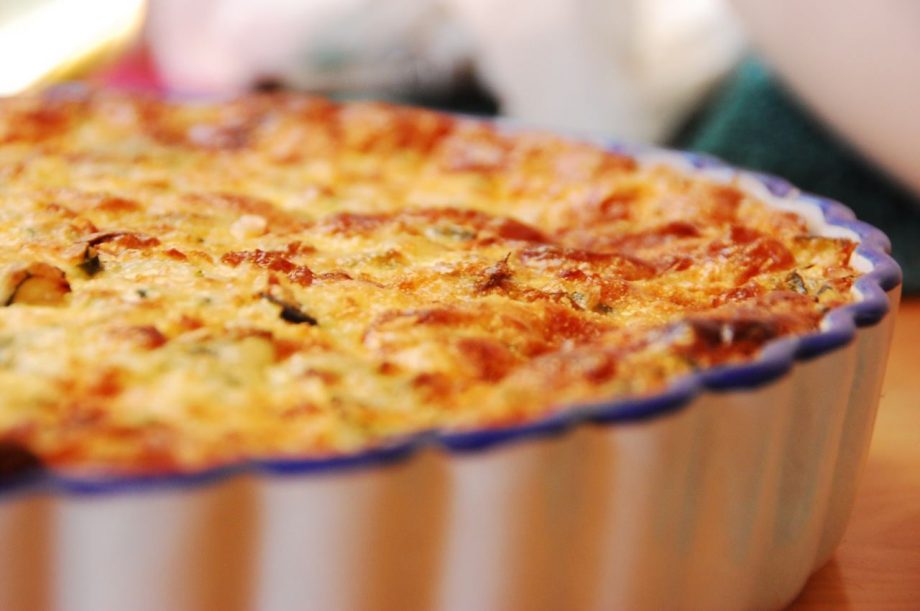 Fish & Seafood Recipes for St David's Day
Ingredients
For the pastry:
100g plain flour, plus extra for rolling
100g wholemeal flour
125g cold butter, cubed
1 free-range egg, beaten
For the filling:
Knob of butter
2 medium leeks, trimmed, sliced thinly
50g butter
300ml half-fat crème fraîche
3 free-range eggs, beaten
100g fresh brown crab meat
Pinch sea salt flakes
100g fresh white crab meat
50g mature cheddar, finely grated
Freshly ground black pepper
Instructions
Preheat the oven to 200C/400F/Gas 6.
For the pastry, pulse the flours and butter in a food processor until the mixture resembles fine breadcrumbs. With the motor running, add the egg in a thin stream and blend until the mixture begins to form a ball.
Roll the pastry into a circle on a floured work surface and use it to line a 23cm/9in loose-based fluted tart tin. Press the pastry with your fingertips firmly into the base and sides. Trim any excess pastry and lightly prick the base of the tart using a fork. Chill in the fridge for 30 minutes.
Line the pastry with a large sheet of crumpled baking parchment and half fill with baking beans. Bake the tart case for 25 minutes. Remove the beans and return the tart to the oven for a further 5-10 minutes or until the surface is dry and beginning to brown. Remove from the oven and reduce the oven to 180C/350F/Gas 4.
For the filling, melt the butter in a large heavy-based frying pan over a low heat. Add the leeks and fry gently for 2-3 minutes, stirring until just softened. Remove from the heat and set aside.
Put the eggs in a large jug and beat lightly with a whisk. Stir in the crème fraîche, season with salt and freshly ground black pepper. Beat together with a wooden spoon until thoroughly combined. Stir in the brown crab meat.
Scatter the leeks over the pastry case and dot the white crab meat around them. Pour over the crème fraiche mixture and sprinkle with the cheese. Cook on the baking tray for 25 minutes, or until the filling is golden-brown and just set. (It should still wobble a tiny bit in the centre as it will continue to set as it cools.)
Remove the quiche from the oven and leave to cool in the tin for 15 minutes before removing.
Fancy making any of these recipes? Get all the fresh fish & seafood you need from our online shop! Find more food inspiration on our blog!