Salmon and Spinach Pie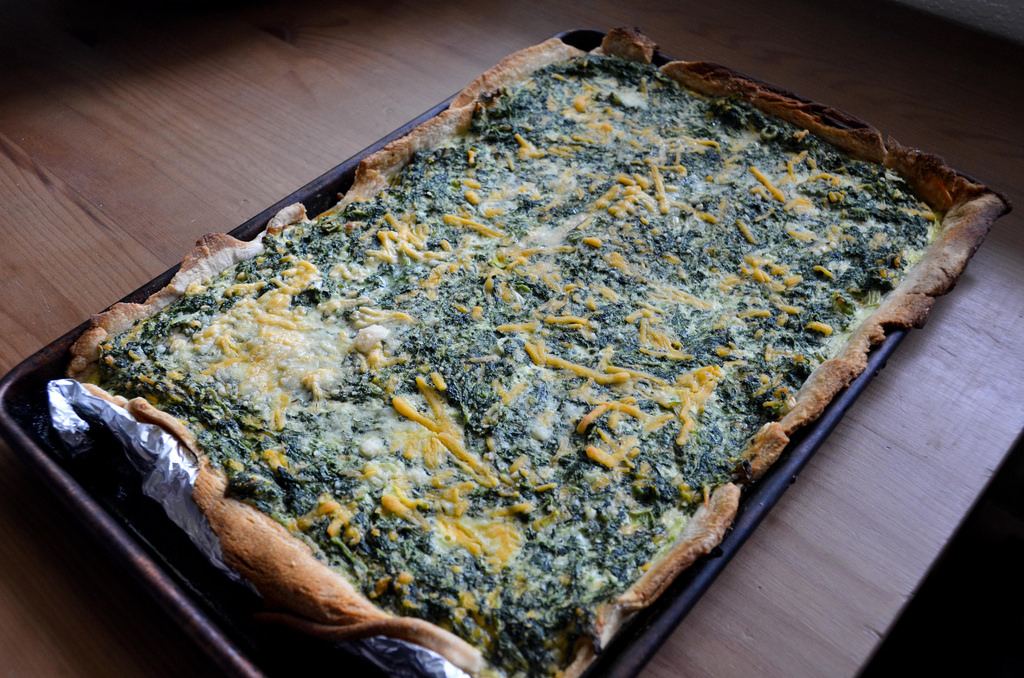 This salmon and spinach pie is much more than a quiche! It doesn't involve eggs and is packed with healthy oily fish and spinach. You can make it the day before and you can eat it cold. Perfect for pinics and BBQs!
Salmon and Spinach Pie
Author:
Ingredients
2 pounds spinach
3 tablespoons butter, plus extra for greasing
1/2 cup all-purpose flour, plus extra for dusting
2 cups milk
pinch of freshly grated nutmeg
pinch of dried thyme
1 cup gruyere cheese, grated
1/2 cup heavy cream
1 sheet dough, thawed if frozen
Instructions
Put the spinach into a saucepan with just the water clinging to leaves after washing and cook for 5-10 minutes, then drain well. Squeeze out the excess moisture and chop.
Put the fish into a shallow saucepan, pour in water to cover, add a pinch of salt and bring just to a boil, then reduce the heat to low and simmer for 10 minutes.
Remove the fish with a spatula, discard the skin and flake the flesh. Reserve the cooking liquid.
Preheat the oven to 160˚c. Lightly grease a pie dish with butter. Melt the butter in a saucepan, stir in the flour and cook over low heat, stirring constantly, for 2 minutes.
Gradually stir in the milk and 2 ladlefuls of the reserved cooking liquid. Season with salt and pepper, stir in the nutmeg and thyme and remove the pan from the heat. Stir in the cheese, cream, spinach and salmon.
Roll out the pastry dough into a round on a lightly floured counter and use to line the prepared pie dish. Line with a sheet of parchment paper, fill with baking beans or pie weights and bake blind for 15 minutes.
Remove the dish from the oven and increase the oven temperature 175˚c.
Remove the baking beans and paper from the pastry shell.
Spoon the spinach and salmon mixture into the pastry shell and bake for 30 minutes. Remove the pie from the oven and serve warm or cold.
Crab Cake Bites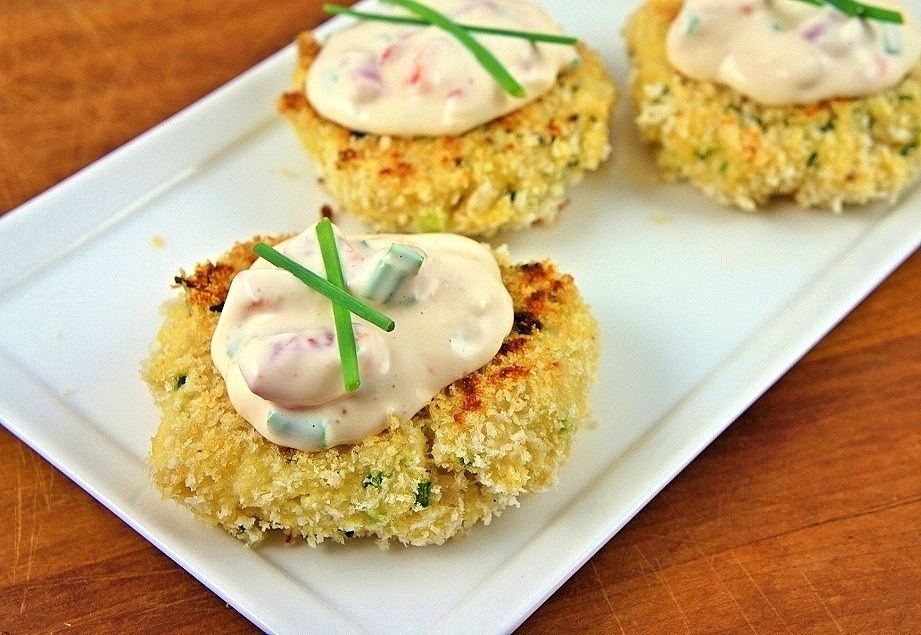 Finger food is always a great thing to make for a picnic: they are still delicious served cold and you don't even need cutlery to enjoy them! Tweak the seasoning to your own preference. If you are making bigger crab bites, don't forget to adjust the cooking time.
Crab Cake Bites
Author:
Ingredients
170g lump crab meat
170g cream cheese softened to room temperature
1 Egg, lightly beaten
3/4 cup Sour Cream, Divided
2/3 cup finely grated Parmesan, divided
1 1/2 tsp Old Bay seasoning, divided
2 tsp lemon juice
1 tsp lemon zest
Pinch cayenne pepper
2 tbsp finely chopped chives, divided
kosher salt
Freshly ground black pepper
1 cup panko bread crumbs
6 tbsp butter, melted
Instructions
Preheat oven to 175 degrees C. Grease a 24-cup mini muffin pan with nonstick cooking spray.
Combine crab meat, cream cheese, egg, ⅓ cup Parmesan, 1 teaspoon Old Bay, sour cream, lemon zest, 1 teaspoon lemon, cayenne and about 1 tablespoon chives in a large bowl. Season with salt and pepper and stir until evenly combined.
In a separate bowl, combine remaining cheese, bread crumbs and melted butter. Divide mixture between muffin pan cups and press around the edges of the cup to make a crust. Spoon the crab mixture into each cup and bake for 20-25 minutes until the edges begin to turn golden brown.
Meanwhile, make the dipping sauce. Combine sour cream, remaining chives, 1 teaspoon lemon juice and remaining Old Bay. Stir to combine.
Serve crab cake bites warm or at room temperature.
Coconut Prawn & Rice Salad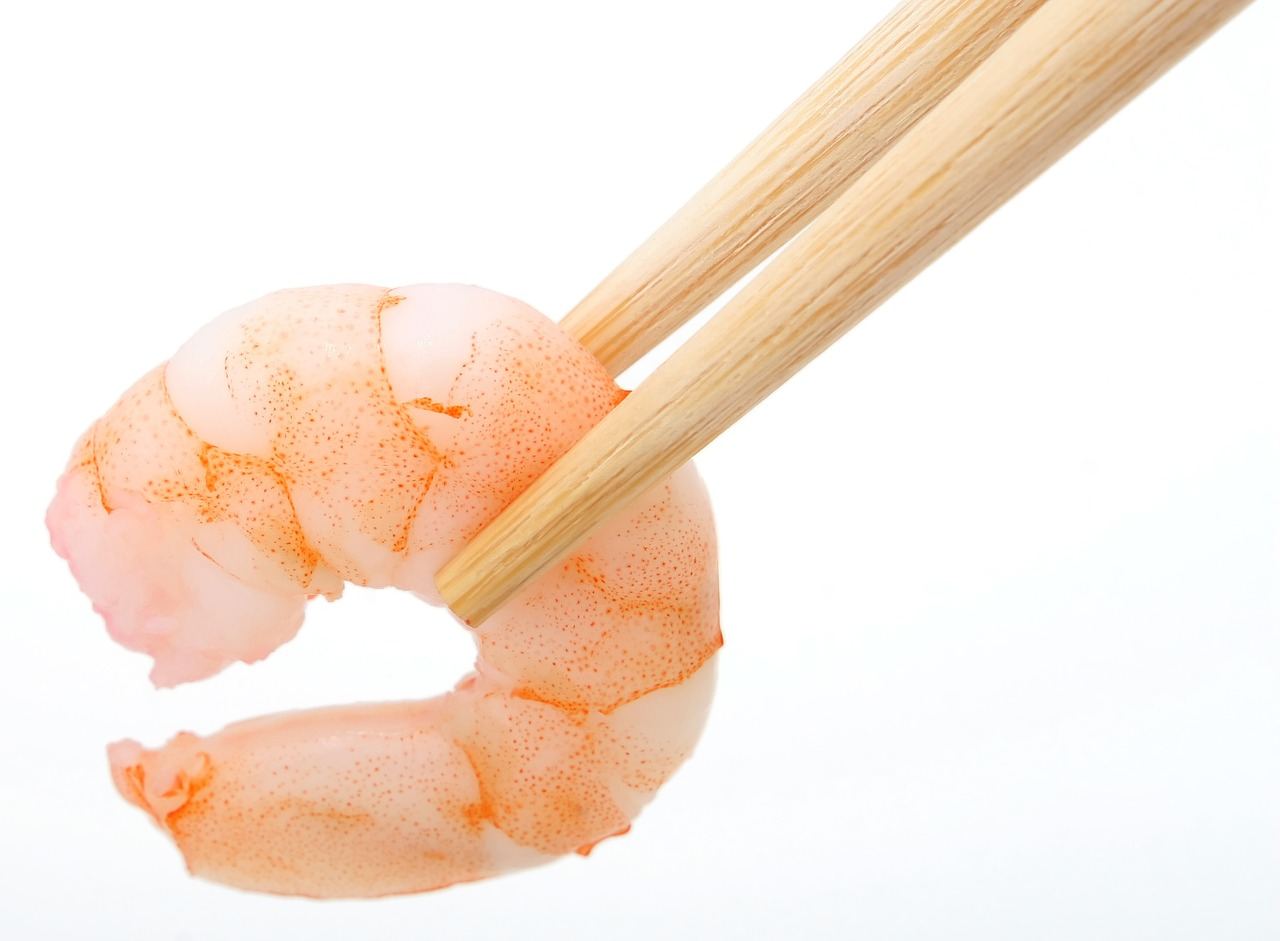 Rice and pasta salads are great for picnics because you can make easily make a big batch to feed a crowd. You can also keep it for up to three days in the fridge. Our cooked and peeled prawns are perfect for this recipe. Let them thaw properly and use in the recipe!
Fish & Seafood Recipes for Picnics
Author:
Ingredients
165ml reduced-fat coconut milk
150g basmati rice
1 lime, juiced
2 cm root ginger, grated
1 tsp golden caster sugar
1 tbsp fish sauce
125g large cooked peeled prawns
1 small bunch of coriander, leaves only
1 red chilli, finely sliced
4 spring onions, finely sliced
Instructions
Bring the coconut milk to a simmer with 150ml water, add the rice and ½ tsp salt.
Cover, cook until the liquid is absorbed then cool.
Mix the lime juice and ginger, stir in the sugar, fish sauce and prawns.
Spoon into bowls and top with coriander, chilli and onion.