Smoked Salmon & Cream Cheese Appetiser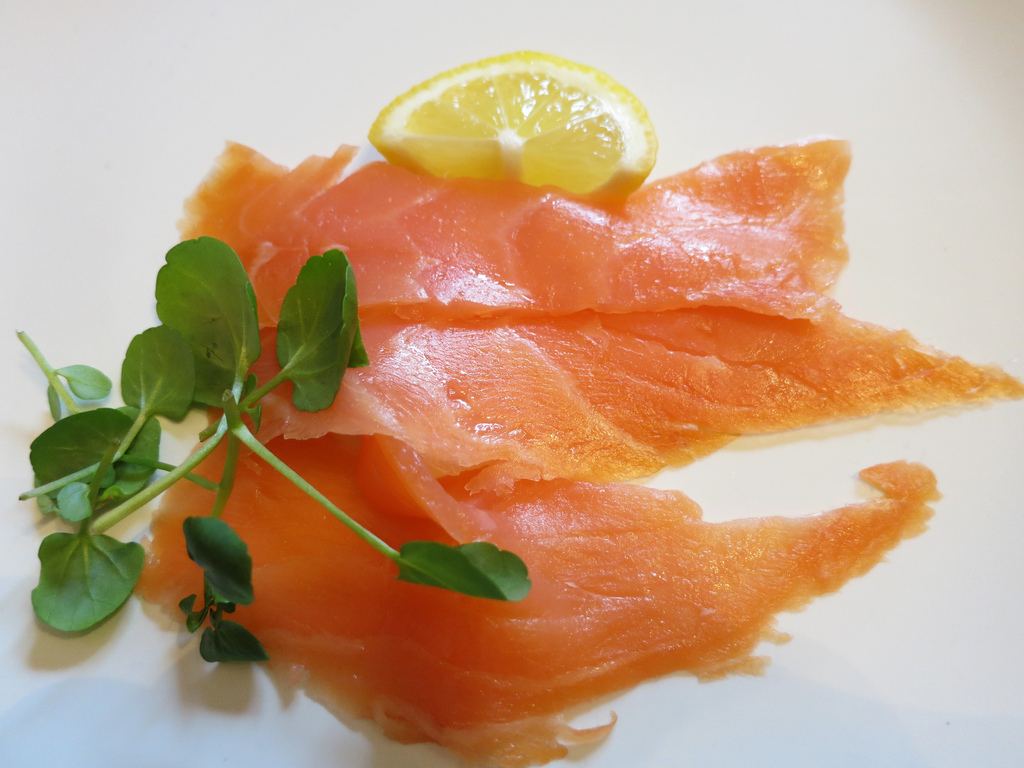 Smoked salmon is a great choice for canapes because there is no cooking needed! It can be associated with a lot of different ingredients but cream cheese has to be one of our favourites!
Smoked Salmon & Cream Cheese Appetiser
Author:
Ingredients
Spread:
250g cream cheese, softened
1/2 cup sour cream
1/2 tsp garlic powder
Zest of 1 lemon (large) – adjust to taste
1/2 tsp salt
1/4 cup dill, chopped
Assembly:
3 soft large wraps / tortillas (approx 23 cm / 9″ diameter)
350 – 480 g smoked salmon slices
Table butter
Instructions
Mix the spread ingredients together.
Spread half on a flatbread in a square shape.
Top with half the smoked salmon.
Spread a flatbread with butter – just thinly, like buttering a piece of bread. Place the butter side down onto the salmon.
Spread the remaining spread on the flatbread, again in a square shape. Top with remaining salmon. Butter 3rd wrap and place butter side down onto the salmon.
Use a large flat object, like a cutting board, and press down lightly to smooth the surface and compress everything.
Cover with cling film and refrigerate for 4 hours (up to 48 hours) so the filling sets.
Using a serrated knife, trim edges to make a square. Don't cut down – filling may squirt out, cut back and forth in a sawing motion. Chef privileges: nibble on offcuts.
Cut the square into 6 or 7 even strips, then each strip into squares. Serve with toothpicks, wedges of lemon and extra dill for garnish.
Crab, Lime & Chilli Toasts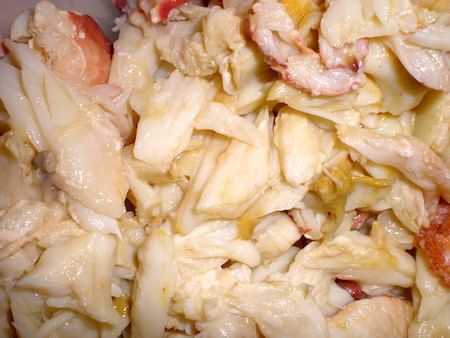 Toasts are always a popular appetiser – they are very easy to make and super tasty! Crab is a great choice, and with ready dressed crabs widely available, these canapes only take minutes to put together!
Crab, Lime & Chilli Toasts
Author:
Ingredients
1 small baguette, cut into 12 slices
2 tbsp olive oil
140g white crabmeat
1 red chilli, deseeded and finely chopped
1 tbsp coriander, chopped
zest and juice 1 lime
Instructions
Heat oven to 200C/180C fan/gas 6. Put the baguette slices onto a baking tray, drizzle over half the oil, add some seasoning, then bake for 5 mins until golden at the edges.
Meanwhile, mix the crab, chilli, coriander, lime zest and juice with the remaining oil and some seasoning, then spoon on top of the toast just before you serve.
For more recipes of dips and spread to put on toast, check out our fish dips part 1 and part 2.
Prawns & Chorizo Skewers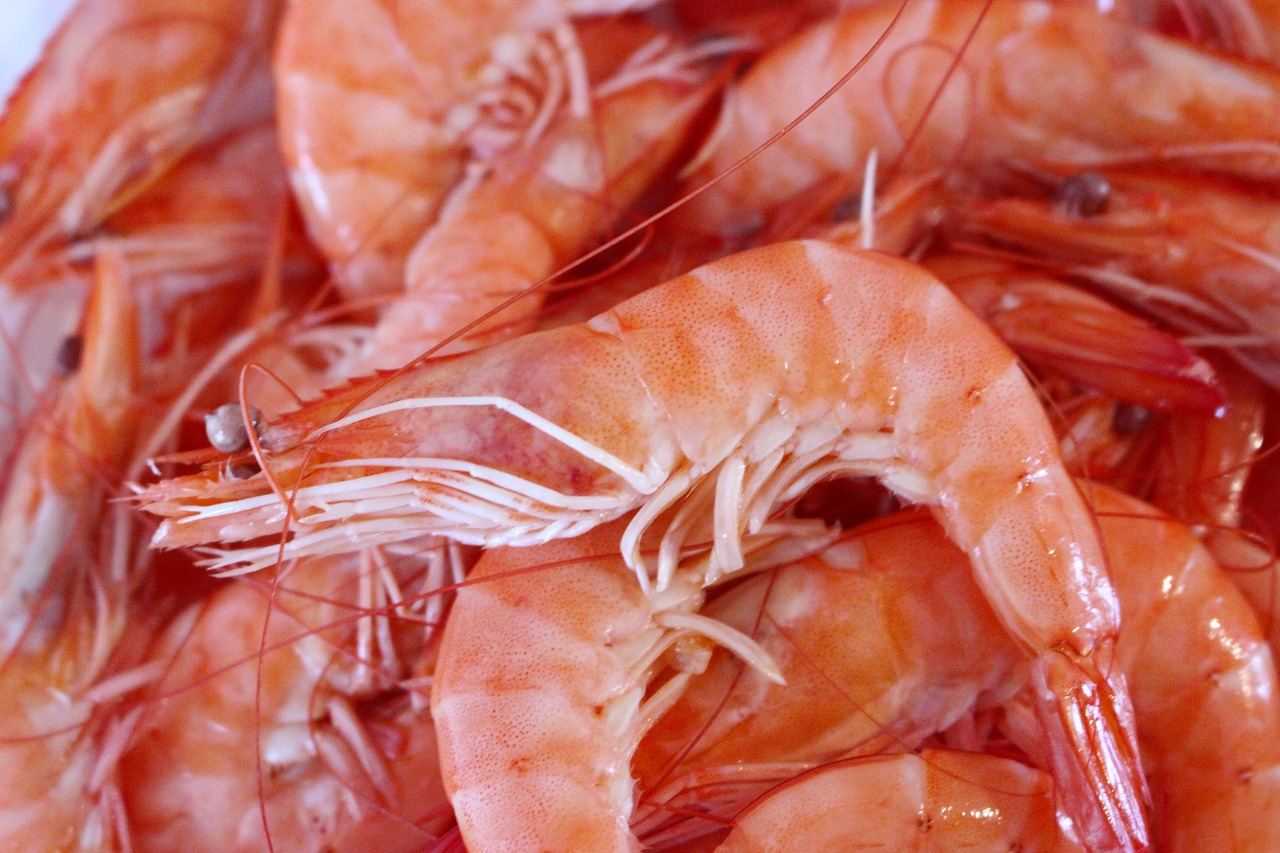 Mini skewers not only present well, they are very handy when serving appetisers on a buffet or casual dinner party. The association of chorizo and prawns is a match made in heaven!
Fish & Seafood Canapes Recipes
Author:
Ingredients
2 tbsp sour cream
1 tsp mayonnaise
1 tsp lemon juice
White pepper
1 chorizo sausage
8 large raw prawns (or cooked if you want to save time)
Chopped parsley
pinch of cayenne pepper (optional)
Instructions
Mix together the sour cream, mayonnaise, lemon juice and a shake of white pepper. Cover and leave in the fridge until you serve the skewers.
Slice the ends of the chorizo and then slice the sausage into thick disks.
Place the chorizo slices into a cold frying pan.
Turn on the heat and allow the sausages to cook, crispy and ooze out the delicious paprika-spiked oil.
Once the chorizo is crispy on each side, a matter of 2 minutes a side, remove it from the pan but keep the orange oil ready to fry the prawns.
Cook the prawns for 2-3 minutes until cooked through and tinged with chorizo oil.
Use mini skewers or cocktails sticks to secure a piece of chorizo to each prawn.
Place on a serving platter, drizzle with any remaining oil, serve with a generous sprinkling of chopped parsley and the lemon dip.
The cayenne pepper is optional. You can sprinkle it over the dip.