Who doesn't love a weekend brunch? It's a great opportunity to take your time and enjoy some tasty food with family or friends. Here are 3 recipes that would be perfect for that Sunday brunch! They're easy to make, full of healthy fish & seafood and you can always modify the recipes to match your preferences!
Egg-in-the-hole Smoked Salmon & Avocado Toastie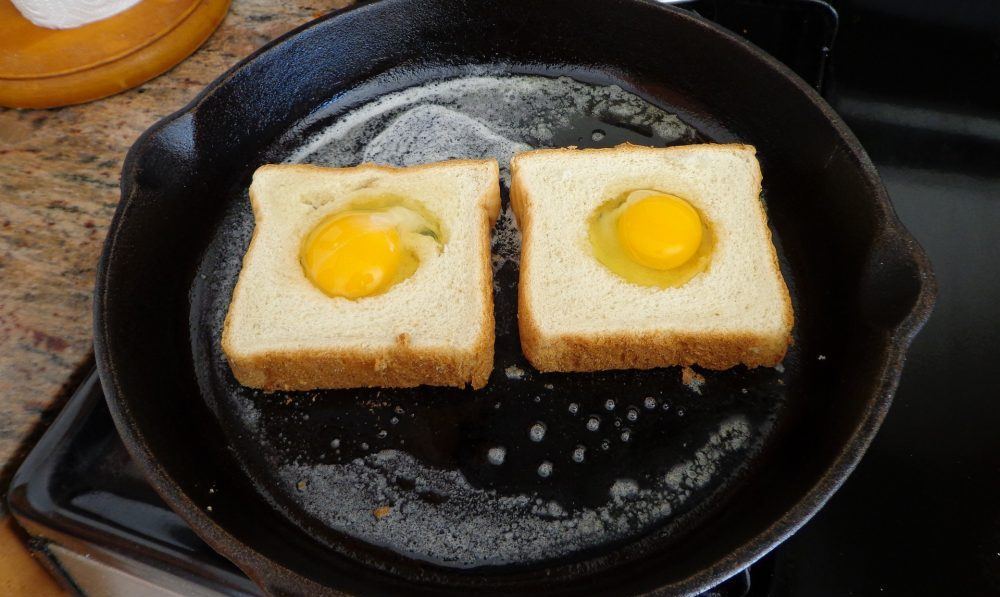 Egg-in-the-hole Smoked Salmon & Avocado Toastie
Author:
Ingredients
knob of butter
2 slices white bread
½ ripe avocado
½ lemon, plus a wedge to serve
handful watercress
1 large egg
few slices smoked salmon
Instructions
Heat a large frying pan over a medium heat. Butter both sides of each slice of bread, then cut a large circle (or another shape) out of the centre of one slice using a knife or biscuit cutter. Place the slices of bread, including the cut-out piece, into the frying pan and cook for 2 mins until golden. While the bread is cooking, slice the avocado and squeeze over the lemon juice. Toss the watercress in a little lemon juice, too.
Flip the bread over, then crack the egg into the cut-out hole. After 1-2 mins, the whole slice of bread and cut-out piece should be golden brown on both sides. Transfer to a plate (eat the cut-out as a chef's perk, if you like!). Cover the pan with a lid, or some foil, and lower the heat. Continue cooking for a further 1-2 mins until the egg is done to your liking.
Top the toasted slice of bread with the avocado, smoked salmon and watercress, and season with a twist of pepper. Put the egg-in-the-hole slice on top and serve with an extra wedge of lemon, if you like.
Smoked Mackerel & Baked Eggs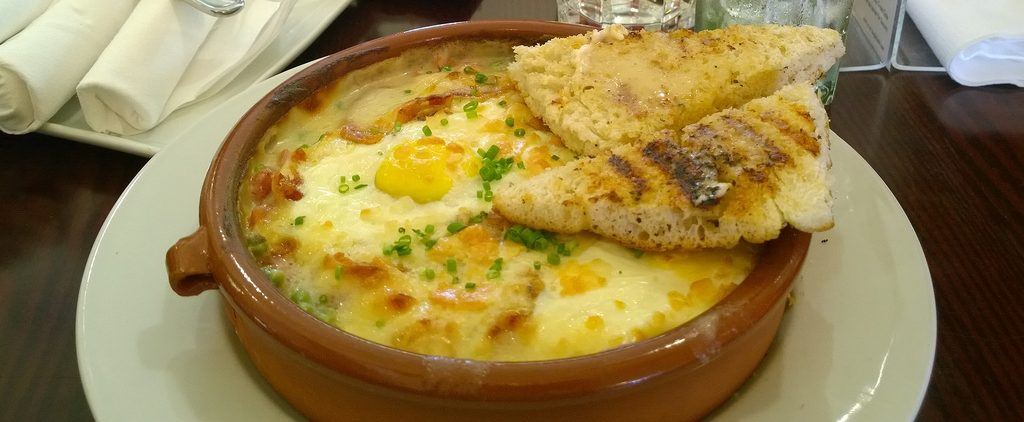 Smoked Mackerel & Baked Eggs
Author:
Ingredients
200g spinach
3 tbsp crème fraîche
3 tbsp snipped fresh chives
1 tbsp grated horseradish from a jar (horseradish sauce works fine too)
200g smoked mackerel, skin removed
8 medium free-range eggs
Lemon wedges to serve
Instructions
Heat the oven to 200°C/ 180°C fan/gas 6. Put the spinach in a colander, pour over freshly boiled water from the kettle and leave to just wilt. When cool enough to handle, squeeze out excess water and divide among 4 individual pie dishes.
Mix the crème fraîche with the chives and horseradish and season well. Flake the mackerel among the dishes, then share out the crème fraîche mixture. Crack 2 eggs into each dish. Season with a little salt and plenty of pepper.
Cover each dish with foil, then bake in the oven for 13-15 minutes until the whites of the eggs are set with just the faintest wobble. Stand for 2 minutes, then serve with lemon wedges for squeezing.
Prawn, Crab & Cheese Mini Quiches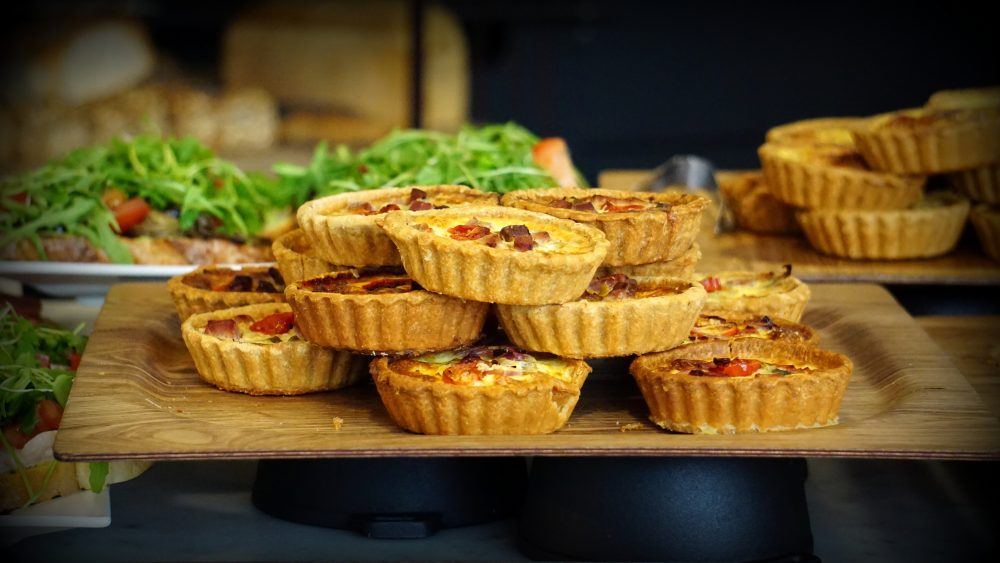 Prawn, Crab and Cheese Mini Quiches
Author:
Ingredients
Pastry
2 cups Plain Flour
125g Cold Butter
2 Egg Yolks
Filling
170g Crab Meat
4 Spring Onions
2 Eggs, Lightly beaten
1 cup Cream
1 cup Cheddar Cheese, Grated
2 tbsp Dill
200g Small Prawns cooked and peeled
Instructions
Process the flour and butter for 15 seconds, or until crumbly. Add the egg yolks and 3-4 tablespoons of water. Process in short bursts until the mixture comes together. Add a little extra water, if needed.
Turn out onto a floured surface and gather into a ball. Cover the pastry with plastic wrap and refrigerate for at least 15 minutes. Grease eight 3cm (1 1/4 inch) deep loose-based flan tins, measuring 8 cm (3 inches) across the base. Divide pastry into 8 equal pieces and roll out so they are large enough to fit and overlap the tins.
Fit the pastry into the tins and trim off any excess using a sharp knife. Cover and refrigerate for 15 minutes.
Preheat the oven to 190 degrees. Blind bake for 10 minutes, then remove your paper and weights and bake for a further 10 minutes.
To make the filling, place crabmeat, spring onions, beaten eggs, cream, cheese, chopped dill and lemon rind in a bowl.
Divide the prawns between the pastry shells. The crab mixture will be quite thick, so use a fork to help spread it over the prawns. Bake quiches for 15-20 minutes, or until the filling is golden brown.