Fish stew is a very comforting dish that feels hearty without being heavy – it only requires a few ingredients, taste can be adjusted to your own preferences and it's also great if you're trying to make healthy choices.
What fish should I use in a fish stew?
Firm white fish such as Cod, Halibut and Haddock work best in fish stew. Avoid using oily fish such as Tuna or delicate fish such as Sole. You can also use prawns, mussels, scallops and even oysters to add different flavours and textures.
Fish Stew Recipe
This recipe is super easy to make and is quick enough to be prepared on a weeknight! A healthy and tasty meal for all the family.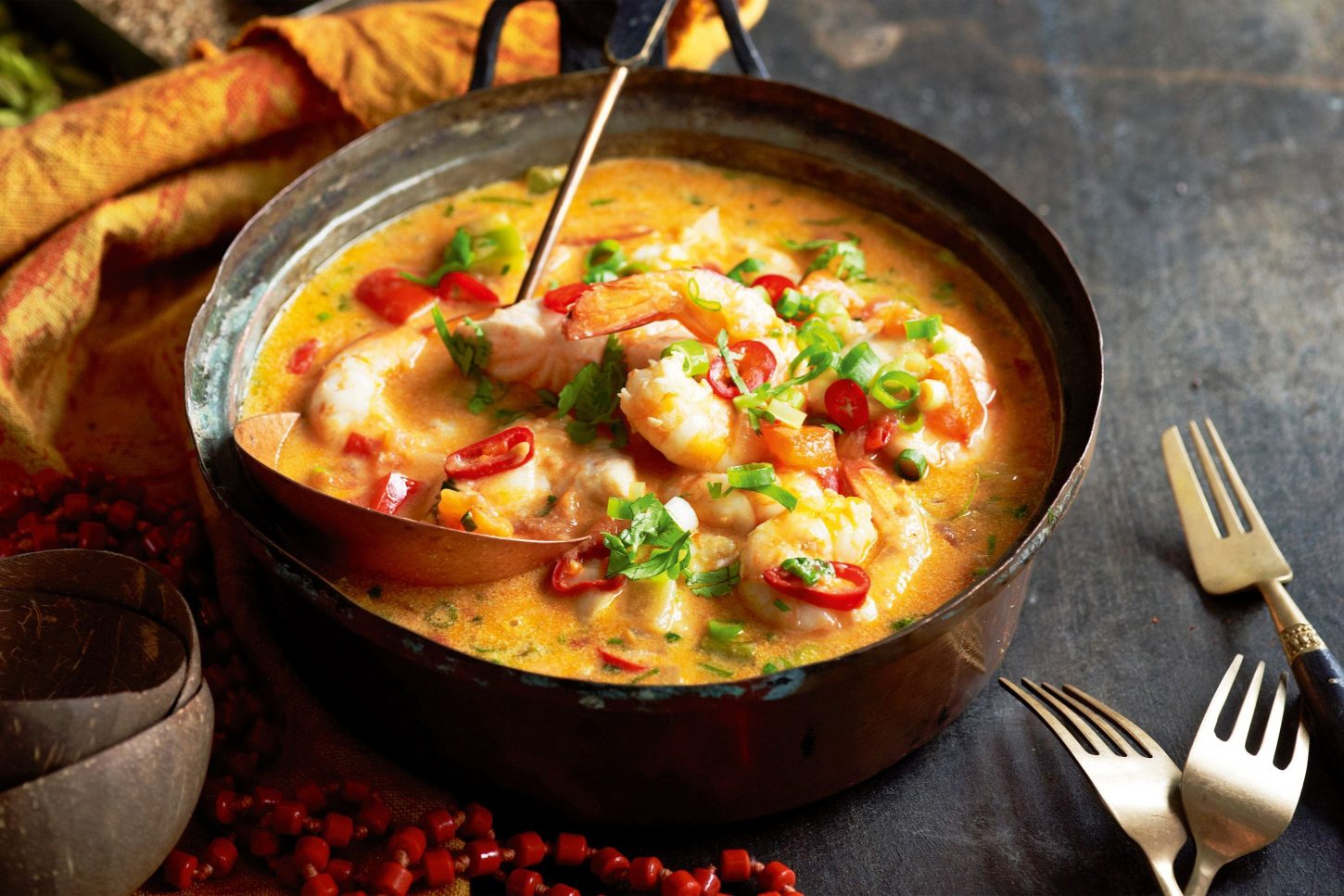 Fish Stew Recipe
Author:
Instructions
Heat the olive oil in a large saucepan. Finely slice the onion and garlic, then add to the pan. Fry gently, covered, for 10 minutes or until softened, then stir through the smoked paprika.
Add the chopped tomatoes and stock and bring to the boil. Simmer gently for 10 minutes.
Drain and rinse the beans and chop the fish into large chunks. Turn down the heat and add the beans and fish to the pan.
Simmer for 4 minutes or until the fish is almost cooked through, then add the prawns and cook until they turn pink. If you're using cooked prawns, add right at the end so they're just heated through.
Taste and season, then ladle into bowls, scatter with parsley leaves and serve with crusty bread if desired.