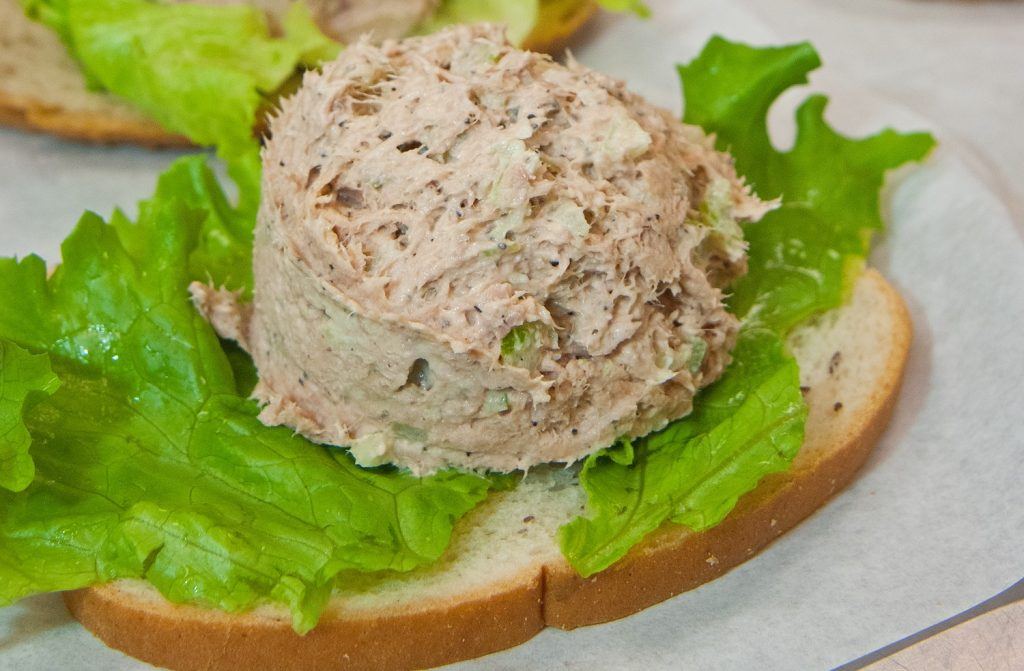 Last week we've seen 3 recipes for fish dips that you can easily make at home. We're finishing our small series with more recipes to inspire you, this time using Tuna, Cod and Trout.
Tuna dip
Author:
This tuna dip is so versatile and can be used as a spread, in a sandwich or even in a salad.
Ingredients
4 whole pickles
3 tablespoons pickling solution (from the jar of pickles)
1 green spring onion
425g tuna
4 tablespoons lemon juice
4 tablespoons tomato sauce/ketchup
1-2 tablespoons whole egg mayonnaise
Instructions
Place the gherkins and the spring onions in a small food processor and process until finely chopped. Add the rest of the ingredients and blend well together until it becomes a smooth dip consistency.
Cod, broad beans and artichoke dip
Author:
You can use any mild white fish for this recipe. Using smoked or grilled fish will add extra flavour!
Ingredients
1 large garlic clove, coarsely chopped
1 teaspoon chopped fresh rosemary
2 tablespoons extra-virgin olive oil
1 (14-ounce) can artichoke hearts, rinsed and drained
1 (15-ounce) can white or navy beans, rinsed and drained
1/8 teaspoon cayenne pepper
1 1/2 teaspoons lemon zest
3 tablespoons fresh lemon juice
1/2 pound cod or other mild white fish, cooked
Salt, to taste
Freshly ground black pepper, to taste
Garnish: fresh lemon slices, fresh rosemary sprigs
Instructions
Process garlic and 1 teaspoon rosemary in a food processor until finely chopped. Add olive oil and next 5 ingredients; process until smooth, stopping to scrape down sides. Add cod, salt, and black pepper; pulse just until well blended. Garnish, if desired.
Trout dip recipe
Author:
Cook some trout and use the flakes to make this dip. Alternatively, you can use smoked trout! A nice alternative to smoked salmon if you want something slightly different.
Ingredients
0.5 ounces cooked trout
2 ounces cream cheese
1 tablespoon mayonnaise
1 tablespoon minced fresh dill, plus more as garnish
2 green onions, white and pale green parts only, sliced
Juice and zest from 1 lemon
5 turns of freshly cracked pepper
1 small pickle, diced
Splash of hot sauce
Butter crackers, for serving
Instructions
In the bowl of a stand-up mixer, with the paddle attachment, add the cooked trout, cream cheese, mayonnaise, fresh dill, green onions, lemon juice and zest, black pepper, diced pickle and hot sauce.
Turn the mixer on low and mix until completely combined. Alternatively, you could add everything to a medium bowl and mash everything up using a fork.
Transfer to the fridge to chill for 1 hour. Serve alongside crackers.