Cooking whole fish can seem daunting but it's actually a great and easy way to cook delicious and flavourful fish! Most of the time, whole fish is sold scaled, gutted and cleaned so it's ready for you to cook (including ours!).
Sea Bream, Seabass and Rainbow Trout are particularly good when cooking whole fish recipes but feel free to substitute with what is available to you! Here are 3 recipes that are super easy but will impress your family and friends!
Whole Sea Bream En Papillote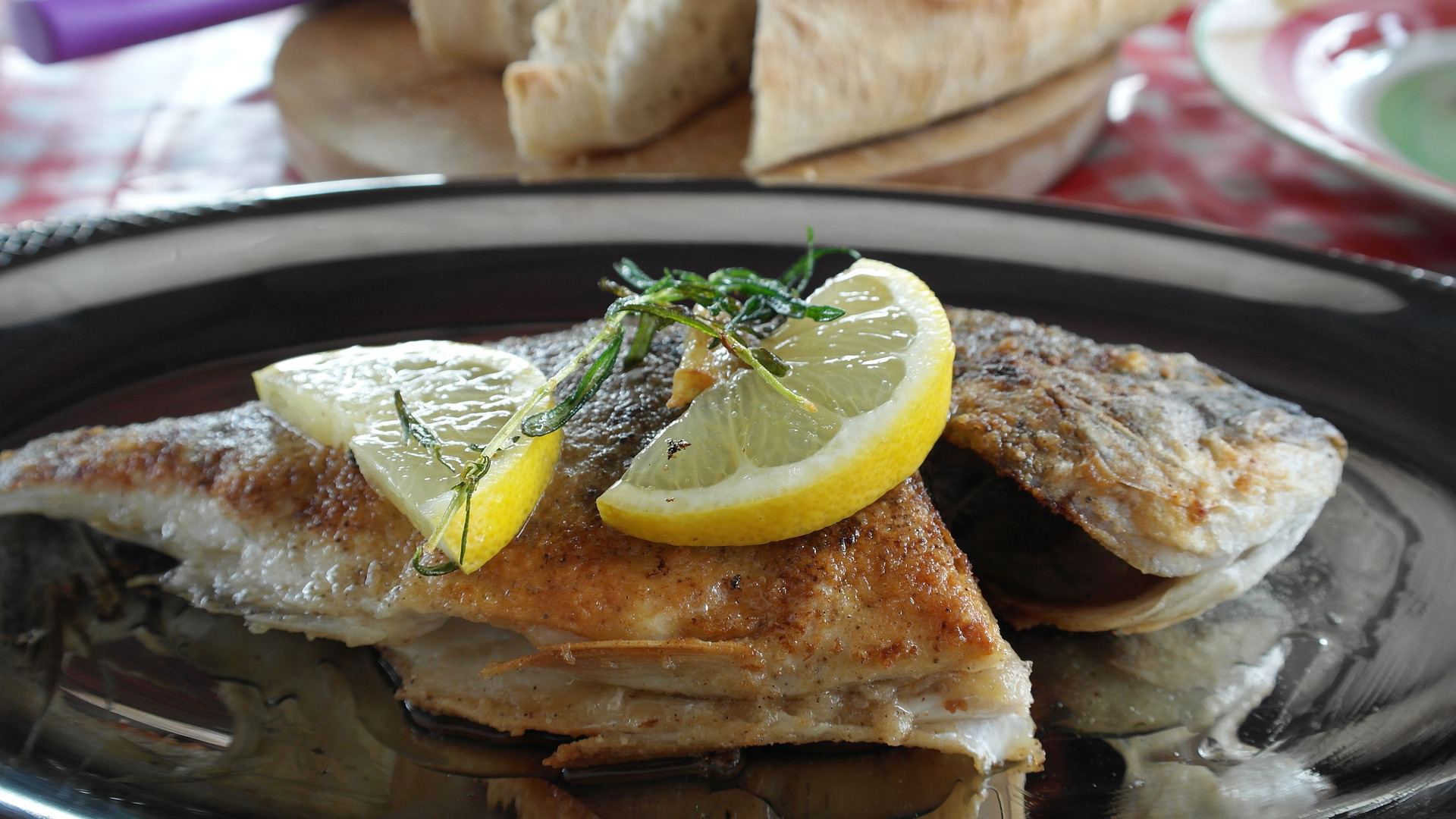 Cooking fish "en papillote" or simply in baking paper, is one of the easiest to cook fish while making sure the flavours infuse well and the fish doesn't dry out. Directly serve sea bream in parcels to your guests for a maximum effect!
Whole Sea Bream En Papillote
Author:
Ingredients
4 whole sea bream, gutted and cleaned
3 lemons, juiced
1 small fennel bulb, finely sliced
8 sprigs rosemary
2 red chillies, seeded and finely sliced
200 ml white wine
Instructions
Heat the oven to 180C/fan 160C/gas 4. Tear 4 large sheets of baking paper and fold each in half – each piece should be big enough to fit a whole fish into. Season the sea bream inside and out with salt and pepper.
Lay most of the lemons, slightly overlapping, inside the belly of each fish, followed by the fennel, a sprig of rosemary and the chilli. Put a few slices of lemon and a sprig of rosemary over the top of the fish, then tie in place with some butchers string and season again with salt and pepper.
Put a fish in the centre of each piece of folded baking paper, then fold up the sides a little to catch the liquid. Divide the white wine and lemon juice over each fish, then scrunch the baking paper together to seal like a rough parcel. Put the parcels on a baking tray and bake for 18-20 minutes.
Serve each guest a sealed parcel, allowing them to break open the paper themselves at the table, releasing the steam and cooking smells into the air.
Whole Baked Thai Seabass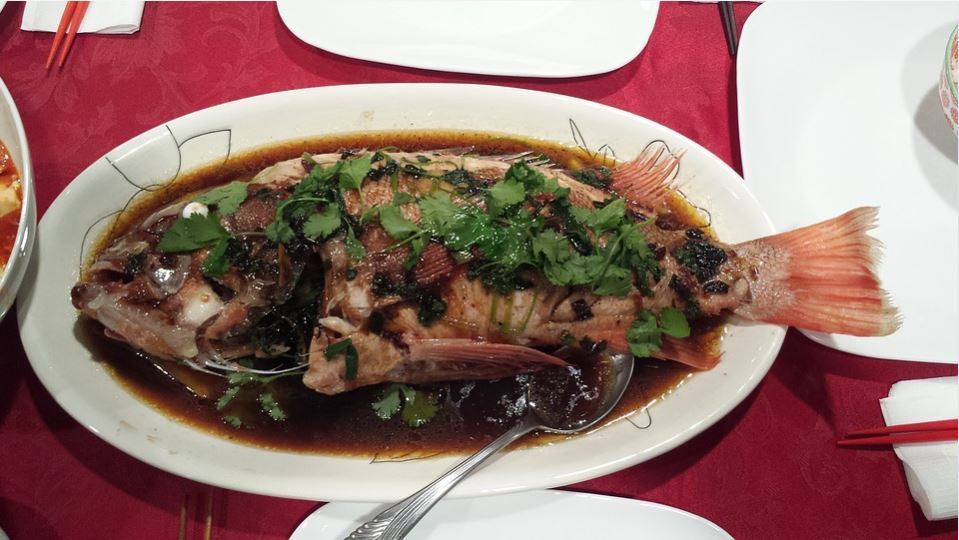 Thai cuisine always brings lots of flavours to the table! This delicious seabass recipe is no exception and will make you feel like you are travelling, without leaving your kitchen!
Whole Baked Thai Seabass
Author:
Ingredients
4 whole seabass, about 300g each
2 lemongrass stems, outer leaves removed
5cm (2in) root ginger, peeled
4 garlic cloves, peeled
2 red chillies, washed
1 bunch coriander, washed
2 limes, juice
20ml (4 tsp) honey
30ml (2 tbsp) fish sauce
60ml (4 tbsp) vegetable oil
spring onions, for garnishing
Instructions
Preheat the oven to 200C / fan 180C / gas mark 6.
Wash the sea bass inside and out, and pat dry with kitchen paper.
Score across the fish and through the skin 4-5 times on each side, then lay the fish on a large piece of oiled foil, big enough to wrap it up loosely. Do this for all four of them.
Place the lemongrass, ginger, garlic, chillies, coriander stems, lime juice, honey, fish sauce and oil in a blender and give it a quick whizz until the mixture is roughly chopped.
Use half of the mixture over the fish, making sure you push some into the cuts. Use the remainder of the mixture to fill the cavities of the fish.
Pull the sides of the foil up to create a loose parcel. Crimp the edges to seal, making sure there is some space around the fish.
Bake for 20 minutes or until the fish is cooked and flakes easily.
Let it rest for about 5 minutes before opening the parcel. Before eating, be sure to drain the juices in a bowl to serve with the fish. Remove the mixture because it's not edible because of the woodiness of the lemongrass. Serve immediately.
Whole Baked Trout with Tomatoes and Potatoes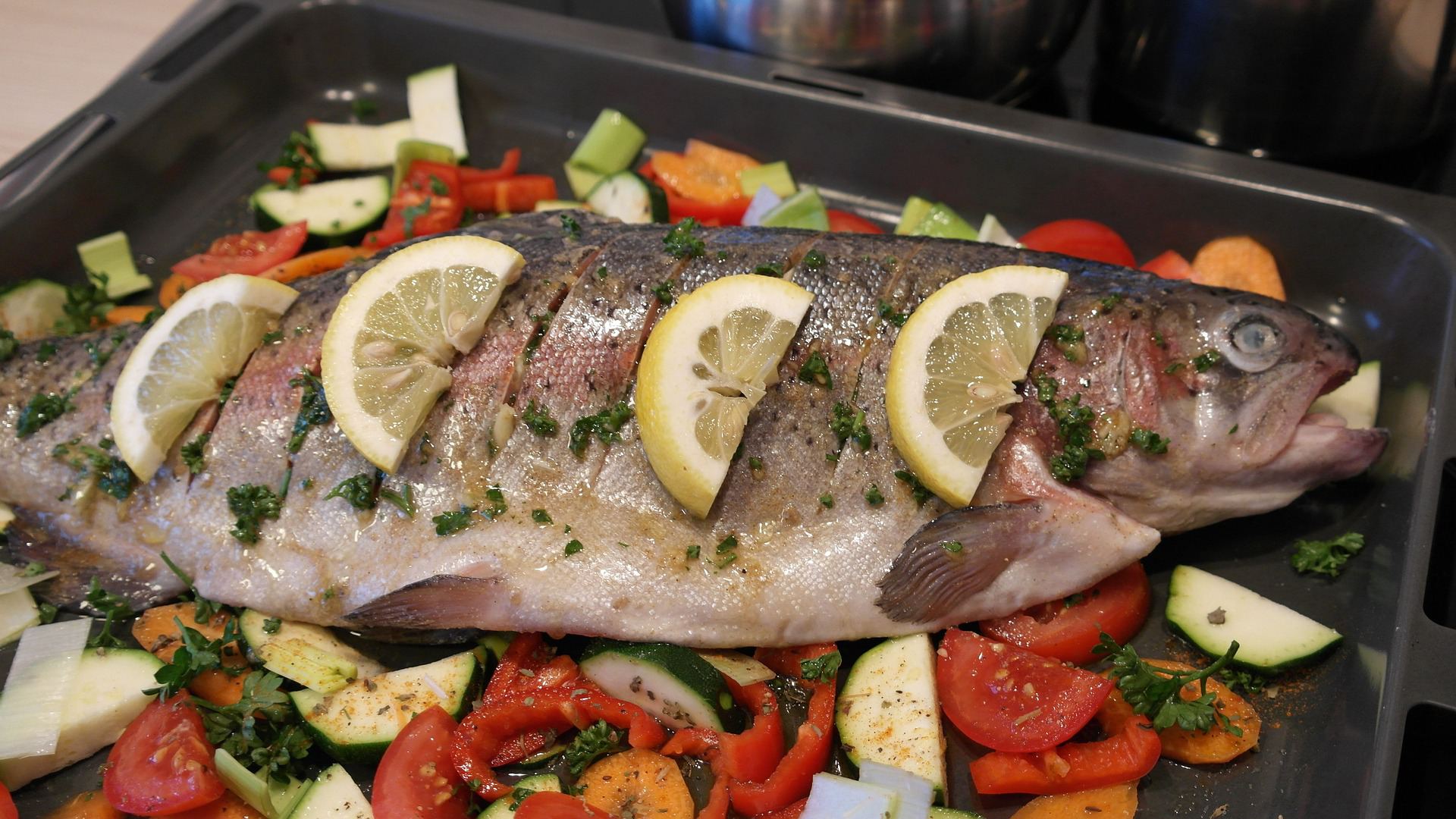 Trout has a more delicate flavour than salmon and is a great fish to cook whole. This recipe allows you to bake fish, potatoes and tomatoes in the same dish so it's super convenient and saves you some washing up!
Baked Whole Trout with Tomatoes and Potatoes
Author:
Ingredients
350g cherry tomatoes, broken into smaller clusters if on the vine
1 clove garlic, smashed
1 tablespoon chopped fresh oregano
1 tablespoon plus 1 teaspoon olive oil
1 teaspoon coarse salt
Freshly ground pepper
2 whole trout (about 250g each), scaled, gutted, and cleaned
6 thin lemon slices (from 1 lemon)
Instructions
Preheat oven to 220C / 200C fan. Toss together potatoes, tomatoes, garlic, oregano, 1 tablespoon oil, and 1/2 teaspoon salt. Season with pepper. Arrange potatoes in a 9-by-13-inch baking dish, overlapping them; top with tomatoes.
Roast until tomatoes are juicy and potatoes are tender (about 25 minutes). Remove from oven.
Rub fish with remaining 1 teaspoon oil, dividing evenly. Season inside and outside of fish with remaining 1/2 teaspoon salt; stuff with lemon slices. Arrange on top of potatoes, shifting tomatoes alongside. Roast until fish are cooked through, about 20 minutes; serve immediately.