Using herbs and simple things you may always have in your kitchen, this simple recipe is great for busy weeknights. This recipe uses fresh haddock but you can easily substitute for any white fish you like such as cod, halibut, lemon sole, hake or even monkfish! Serve with your favourite veggies, rice or potatoes!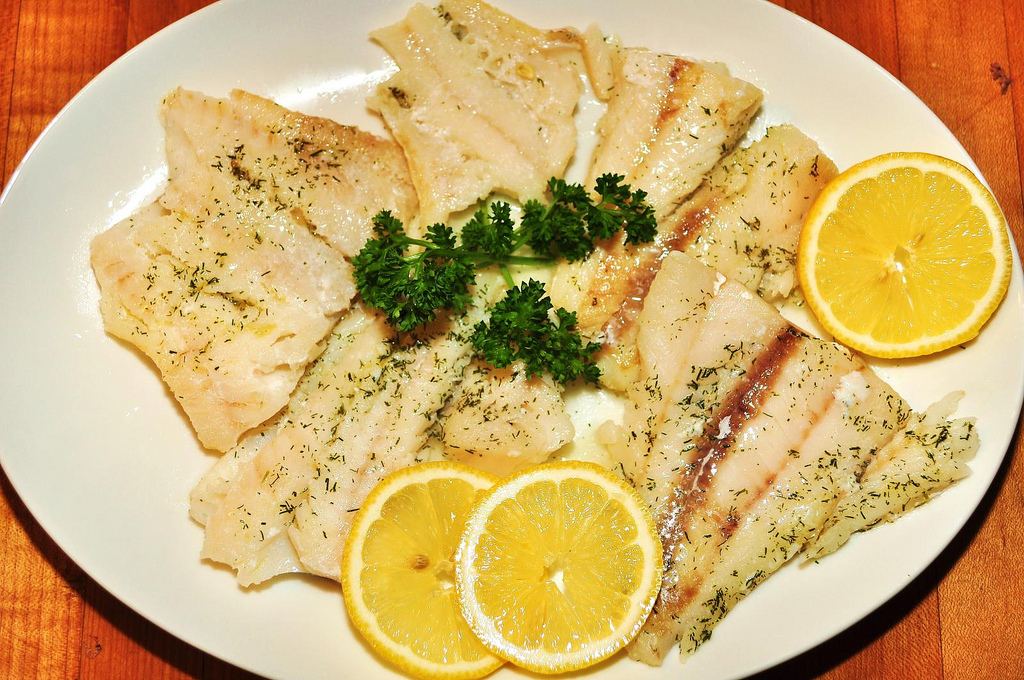 Baked Haddock with Onions and Herbs
Author:
Ingredients
2 Tbsp. melted butter
2 Tbsp. chopped onion
salt
pepper
2 Tbsp. chopped dill
lemon slices
Instructions
Preheat your oven to 220°C and line a baking tray with aluminium foil or parchment paper. Place fish on the tray.
In a small bowl, combine melted butter and onion. Pour over fish and sprinkle lightly with salt and pepper.
Bake in the oven until cooked through and the fish flakes apart, about 10 minutes.
Top the fish with chopped dill and lemon slices to serve.