Baking fish "en papillote" simply means creating a parcel with baking paper and cooking it in the oven. It's a foolproof method of cooking fish that helps retain moisture so it prevents the fish from drying out! You can also add vegetables and anything to go along with your fish, so that means less washing and prep time – perfect for weeknights when you're in a rush and want something healthy and easy to make!
This recipe uses new potatoes, spinach and red pepper, but feel free to experiment with your favourite vegetables depending on what you prefer! You may need to adapt cooking time depending on the thickness of the cod – it will be cooked when the flesh flakes easily.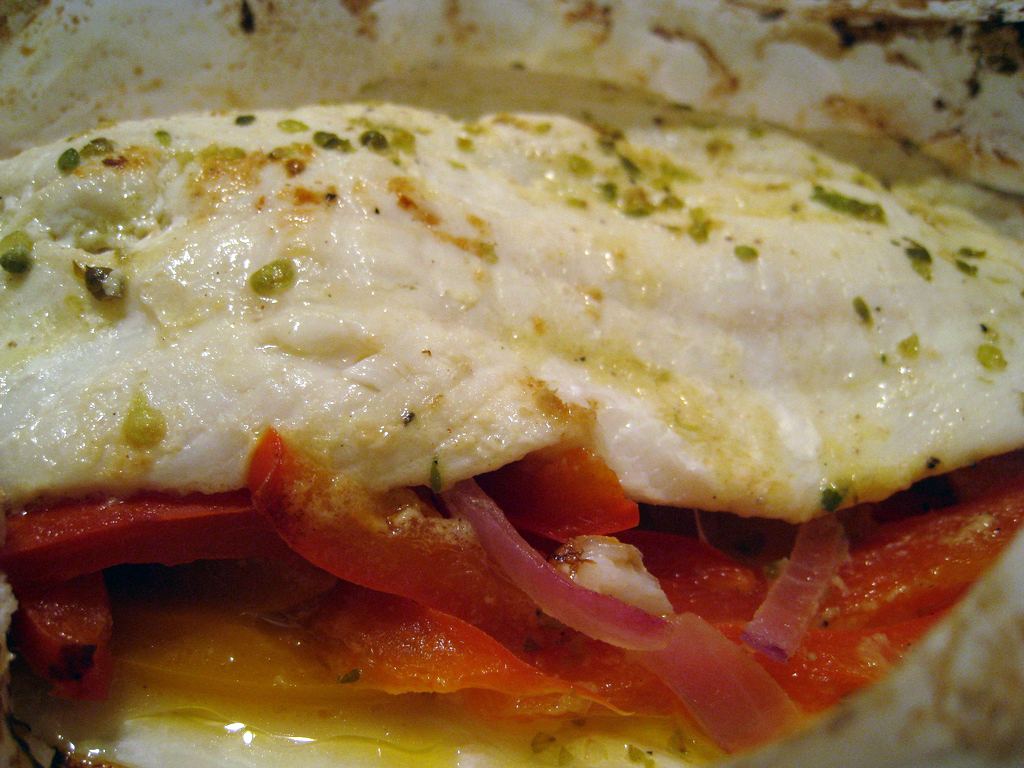 Baked Cod "En Papillote"
Author:
Ingredients
400g new potatoes, sliced in half
4 thick cut cod steaks or cod fillets (about 120g each)
100g fresh spinach
1 red pepper, sliced
10g fresh parsley
4 slices of lemon
100ml white wine
20g butter
Instructions
Preheat your oven to 180c / gas 4.
Cut 4 large rectangular pieces of non-stick parchment paper, roughly 30cm x 25cm. Bring a pan of water to the boil and cook the potatoes for about 8 minutes, drain.
Take a piece of the parchment and fold in half. Divide the potatoes, pepper and spinach between the parchment paper on one half. Place a cod steak on top then place a slice of lemon on the fish. Season with salt and pepper and scatter over the parsley.
Drizzle over the wine and add a dot of butter. Wet the edges of the parchment with water and then seal all the ingredients in a bit like making a Cornish pasty.
Place the parcels onto a baking sheet and cook for about 15-20 minutes depending on how thick your cod is. Place the papillotes on serving plates so you open at the table.