Autumn is a fantastic season full of delicious, seasonal produce that can make for great dishes! Here are 3 recipes we love that are full of these autumnal flavours and will be perfect to warm you up on a chilly evening.
Baked Mackerel with Pine Nuts and Rosemary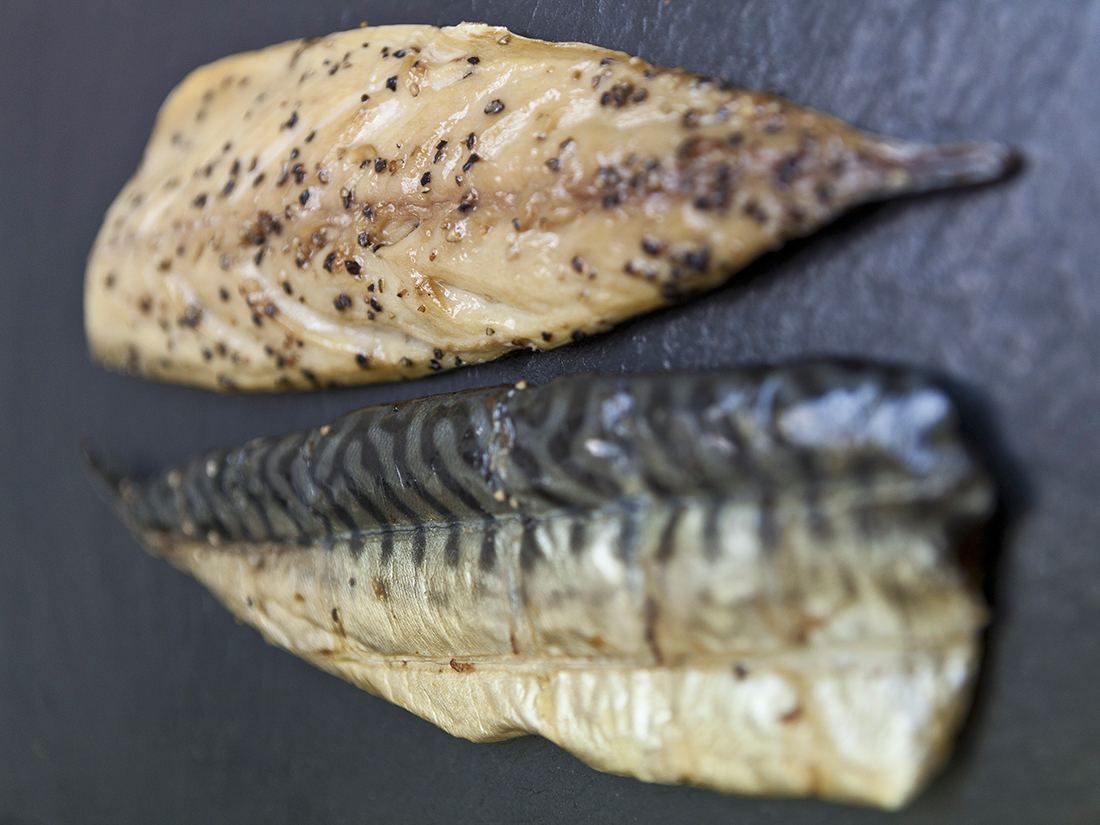 Baked Mackerel with Pine Nuts and Rosemary
Author:
Ingredients
Olive oil
For the topping:
A large shallot
A clove of garlic, finely chopped
60g fresh white breadcrumbs
15 black olives, stoned
50g pine nuts
Juice and finely grated zest of a lemon
2 tbs raisins
A small handful of chopped parsley
Leaves from a couple of bushy sprigs of rosemary, chopped
2 tsp capers
Instructions
Heat the oven to 190C/Gas 5. Rinse the mackerel, pat them dry with kitchen paper and lay them snugly in a roasting tin.
Peel the shallot and chop it finely, then let it cook slowly with a tablespoon or so of the olive oil and the garlic in a small pan till soft and translucent.
Add the breadcrumbs and let them colour slightly.
Chop the olives and add them to the crumbs with the pine nuts, lemon zest, raisins and chopped herbs and capers. Season with salt and pepper.
Scatter the crumb mixture over the fish. Squeeze over the lemon juice and add a drizzle of olive oil then bake for 15-20 minutes till the fish is opaque and flakes easily.
Crab Linguine with Parsley and Chilli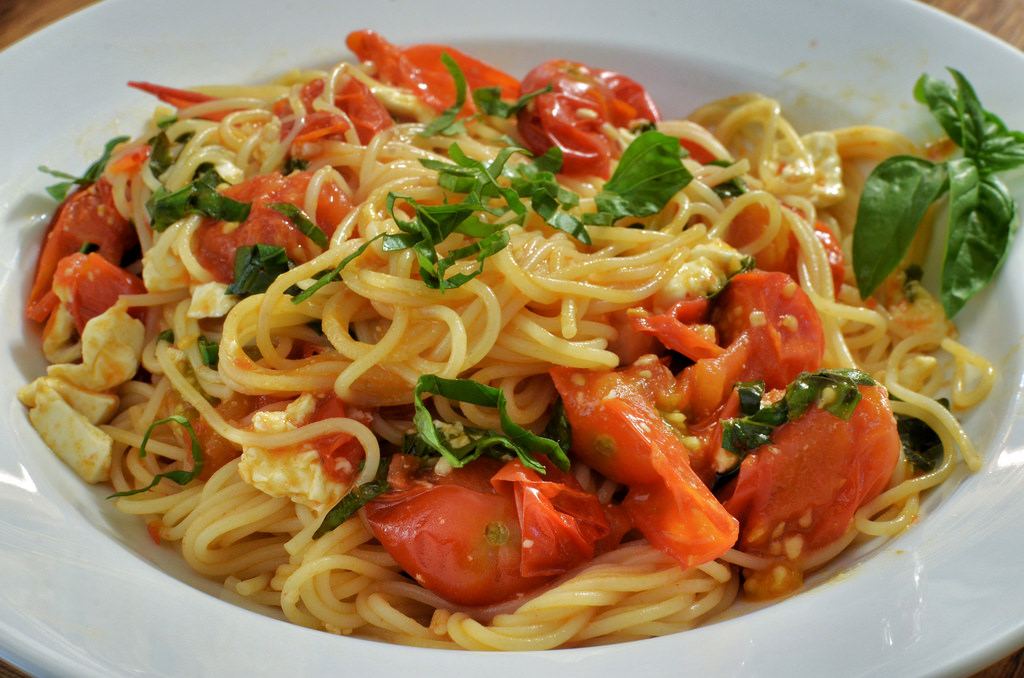 Crab Linguine with Parsley and Chilli
Author:
Ingredients
400g dried linguine or spaghetti
3 vine-ripened tomatoes, skinned, deseeded and finely chopped
300g fresh crabmeat
1 tbsp finely chopped fresh parsley
1½ tbsp lemon juice
50ml extra-virgin olive oil
Pinch dried chilli flakes
1 garlic clove, finely chopped
Instructions
Cook the pasta in a large pan of boiling, well-salted water (around 1 tsp per 600ml) for 7-8 minutes or until al dente.
Meanwhile, put the chopped tomatoes, crabmeat, parsley, lemon juice, olive oil, chilli flakes and garlic into another pan and warm through over a gentle heat.
Drain the pasta, return to the pan with the warmed sauce ingredients, then briefly toss together. Season to taste. Divide among 4 warmed plates and serve immediately.
Halibut with "Fall Harvest" Saute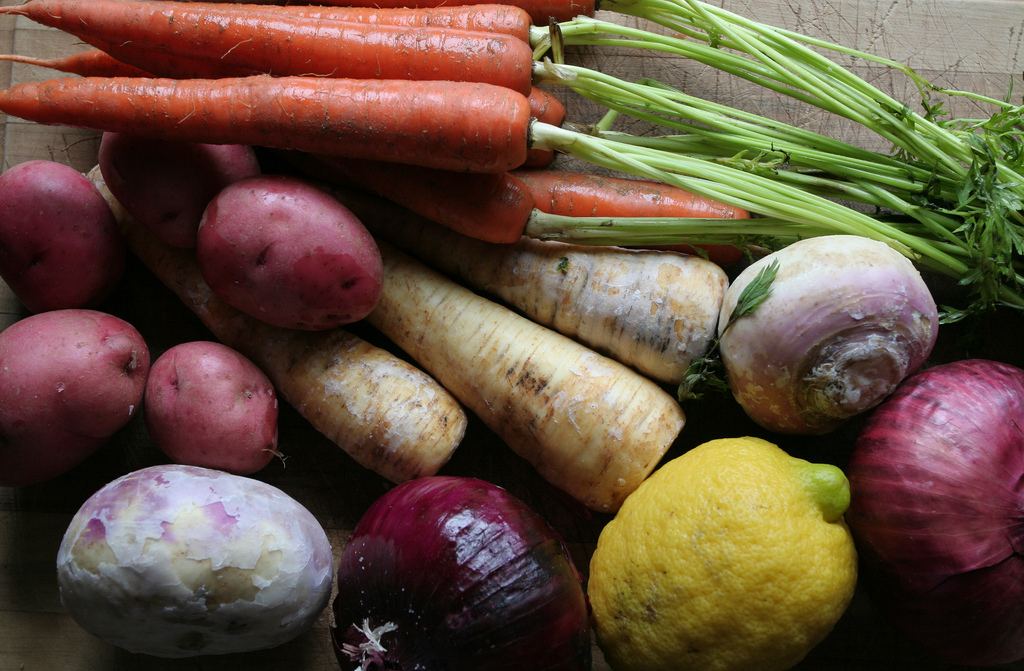 Halibut and "Fall Harvest" Saute
Author:
Ingredients
3 tablespoons unsalted butter
1 large shallot, coarsely chopped
1 large garlic clove, coarsely chopped
170g peeled butternut squash, diced
1 medium parsnip, diced
1 small turnip, diced
Kosher salt and freshly ground pepper
1/2 cup dry white wine
4 thyme sprigs, plus thyme leaves for garnish
1 bay leaf
1 1/4 cups chicken stock or low-sodium broth
1 tablespoon extra-virgin olive oil
680g skinless halibut fillets, cut into 2-inch pieces
2 tablespoons all-purpose flour
Instructions
In a large saucepan, melt 2 tablespoons of the butter. Add the chopped shallot and garlic and cook over moderate heat until softened (about 3 minutes). Add the squash, parsnip and turnip and cook over moderately high heat until they begin to soften (about 5 minutes). Season with salt and pepper. Add the wine, thyme sprigs and bay leaf and cook until the wine reduces by half, about 2 minutes. Add the stock, cover and simmer until the vegetables are tender (about 10 minutes).
Meanwhile, in a large nonstick skillet, heat the olive oil. Season the halibut pieces with salt and pepper and dust them lightly with the flour. Add the halibut to the hot skillet and cook over moderately high heat until just golden, about 2 minutes per side.
Add the fish to the vegetables and simmer for 2 minutes. Using a slotted spoon, transfer the fish and vegetables to shallow bowls. Discard the thyme sprigs and bay leaf. Swirl the remaining 1 tablespoon of butter into the broth. Season with salt and pepper and spoon over the stew. Garnish with the thyme leaves and serve.