Fish and seafood are perfect for dining al fresco as they can make light and elegant dishes. So whether you are hosting a sophisticated dinner or a casual get-together, these recipes are sure to please your guests!
BBQ Salmon Burgers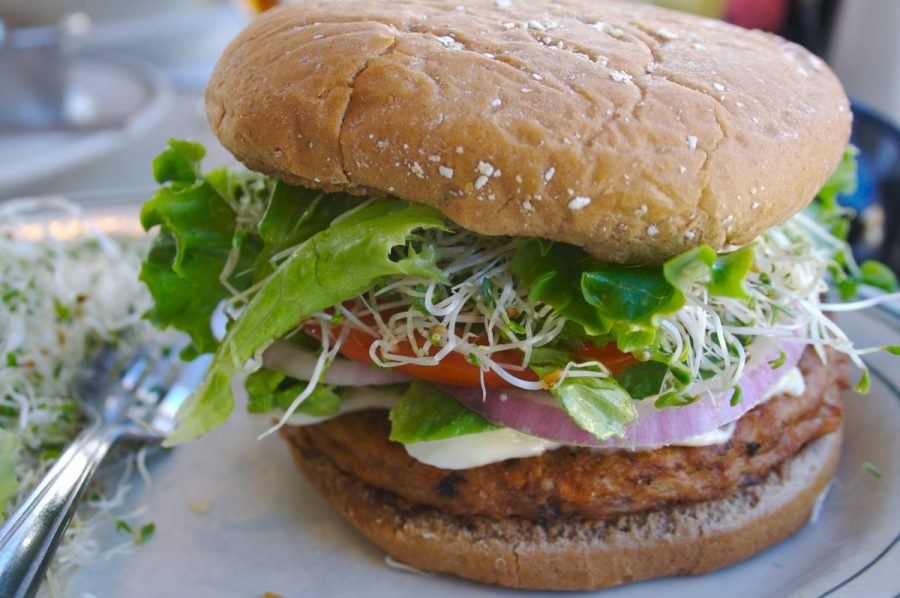 BBQ Salmon Burger
Author:
These salmon burgers are easily tailored to your own taste and can be served alongside homemade coleslaw and sweet potato chips.
Ingredients
500g raw & skinless salmon
1/3 cup panko breadcrumbs
2 tablespoons bbq sauce
1 tablespoon dijon mustard
2 tablespoons freshly grated parmesan cheese
2 garlic cloves, minced
1/2 teaspoon black pepper
1/4 teaspoon salt
1/2 teaspoon onion powder
1/2 teaspoon smoked paprika
4 burger buns
Instructions
Add salmon to the bowl of a food processor and pulse until it's somewhat ground.
Remove and add salmon to a bowl with remaining ingredients (except for buns!) and mix with a spoon until just combined. Form into 4 equally-sized burgers. Heat a skillet (or grill) over medium-high heat and cook burgers on each side until golden – about 3-4 minutes per side. You could also cook on a BBQ if you fancy it!
Serve with additional BBQ sauce, lettuce and red onion for topping.
Grilled Tuna Salad Nicoise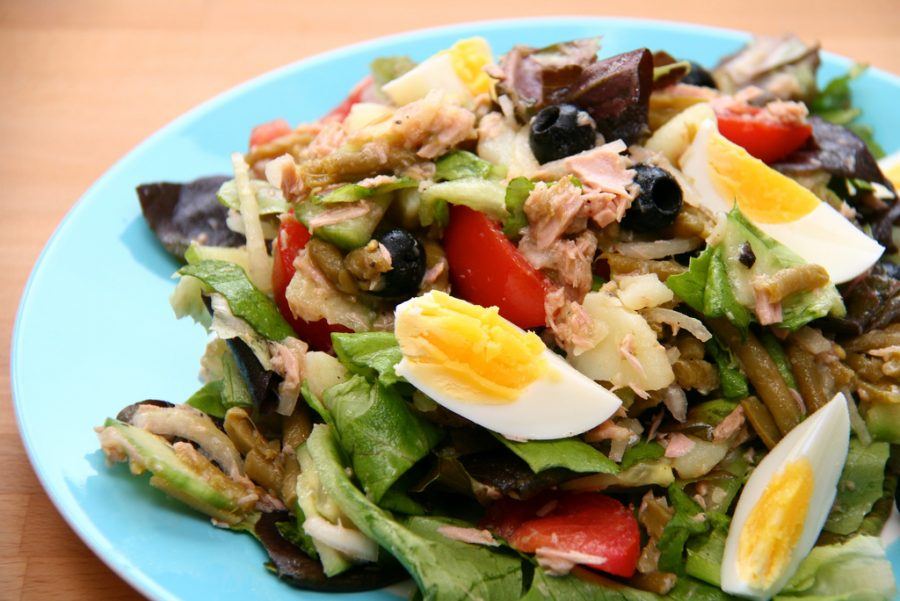 Grilled Tuna Salad Nicoise
Author:
Salad Nicoise is a French classic that is best enjoyed in the summer. Using fresh tuna steaks makes it extra special!
Ingredients
For dressing:
1/4 cup red-wine vinegar
2 1/2 tablespoons minced shallot
2 teaspoons Dijon mustard
1 large garlic clove, minced and mashed to a paste with 1/2 teaspoon salt
Rounded 1/2 teaspoon anchovy paste
1 cup extra-virgin olive oil
1 1/2 teaspoons minced fresh thyme
1 1/2 tablespoons finely chopped fresh basil
For salad:
350g green beans, trimmed
700g small potatoes
700g tuna steaks
Vegetable oil for brushing
1/4 cup drained bottled capers
350g lettuce leaves separated
About 2 cups cherry or grape tomatoes
2/3 cup brine-cured black olives
4 hard-boiled large eggs, quartered
3 tablespoons finely chopped fresh parsley and/or basil
Instructions
Make dressing.Whisk together vinegar, shallot, mustard, garlic paste, and anchovy paste in a small bowl until combined well, then add oil in a slow stream, whisking until emulsified. Whisk in thyme, basil, and salt and pepper to taste.
Cook beans in a 4- to 6-quart pot of boiling salted water, uncovered, until crisp-tender, 3 to 4 minutes, then immediately transfer with a slotted spoon to a bowl of ice and cold water to stop cooking. Add potatoes to boiling water and simmer, uncovered, until tender, 15 to 20 minutes, then drain in a colander. Halve potatoes while still warm (peel if desired) and toss with 2 tablespoons dressing in a bowl, then cool.
Prepare grill for cooking. If using a charcoal grill, open vents on the bottom of grill, then light charcoal. Charcoal fire is medium-hot when you can hold your hand 5 inches above rack for 3 to 4 seconds. If using a gas grill, preheat burners on high, covered, 10 minutes, then reduce heat to moderately high.
Brush tuna with oil and season with salt and pepper, then grill on lightly oiled rack, uncovered, turning over once until browned on outside but still pink in the center, 6 to 8 minutes total. Let tuna stand 3 minutes, then break into large (3-inch) pieces. Transfer tuna to a large platter and drizzle with 2 to 3 tablespoons dressing and top with capers.
Transfer potatoes to the platter with tuna, reserving bowl. Drain beans and pat dry. Toss beans in a bowl with 1 tablespoon dressing and salt and pepper to taste, then transfer to the platter. Toss lettuce in a bowl with 2 tablespoons dressing and salt and pepper to taste, then transfer to the platter. Toss tomatoes in a bowl with 1 tablespoon dressing and salt and pepper to taste, then transfer to the platter.
Arrange olives and eggs on the platter and sprinkle salad with parsley and/or basil. Serve salad with remaining dressing on the side.
Smoked Mackerel Salad on Rye Bread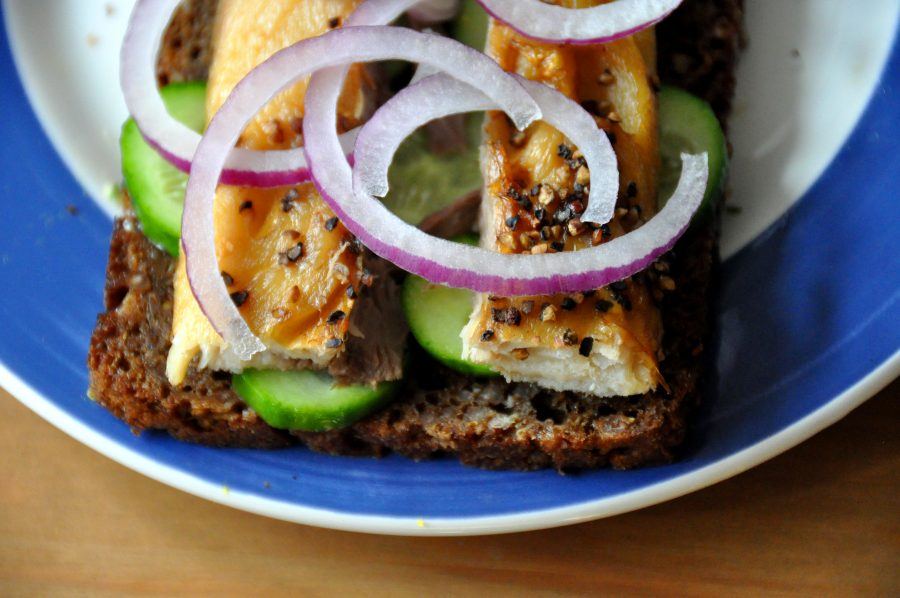 Smoked Mackerel Salad on Rye Bread
Author:
A fantastic starter that only takes minutes to put together! Mackerel is a delicious fish and it's packed with heart-healthy oil.
Ingredients
1/2 a smoked mackerel
1/2 cucumber, thinly sliced
1 small red onion, finely chopped
1 bunch of chives, finely chopped
1 tbsp capers, rinsed and drained
100 g frisée leaves
Salt and freshly ground pepper
2 slices of rye bread
5-6 radishes, chopped
Instructions
Carefully remove and discard all bones and skin from the mackerel and break up the mackerel meat into small pieces.
Mix the mackerel, cucumber, onion, chives, capers, egg and frisée leaves in a bowl. Season to taste with salt and pepper.
Serve the mixture on rye bread, topped with chopped radishes.