If every week you spend some time wondering "what can I cook for dinner?", don't worry you are not alone! Luckily, there are plenty of easy recipes out there that are perfect for weeknights when you get home late or simply don't have the time to cook anything sophisticated. Here are 3 recipes we have selected that you can add to your recipe collection!
White fish with Garlic and Lemon Butter Sauce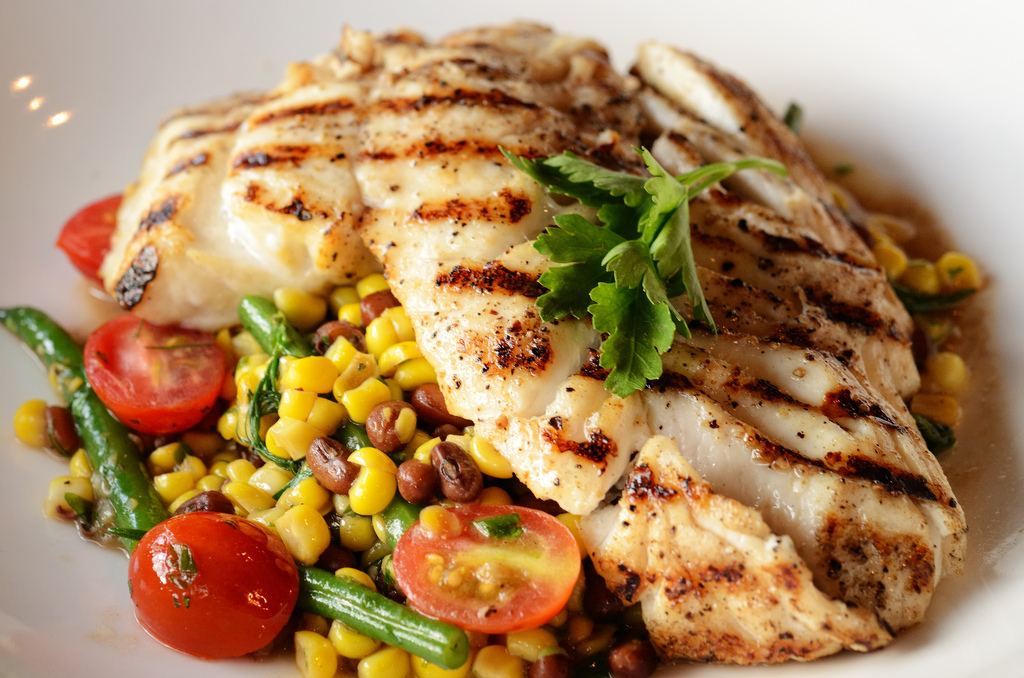 White Fish with Garlic Lemon Butter Sauce
Author:
You can't go wrong with lemon, butter and garlic! It's a light yet flavourful way to prepare any firm white fish such as
Halibut
or
Cod
. Serve with your favourite veggies for a quick dinner!
Ingredients
4 fillets of firm white fish, such as cod fillets or halibut fillets
3 Tbsp salted butter
2 shallots, minced
3 cloves garlic, minced
⅔ cup dry white wine
2 Tbsp fresh lemon juice
1 Tbsp fresh parsley, chopped
grated zest of 1 lemon
3 Tbsp olive oil
kosher salt and ground black pepper
Instructions
Start by making the sauce: Heat butter, shallots, and garlic in a large frying pan and cook on medium heat, stirring often for 2 min. Add wine and lemon juice and bring to a boil. Boil until sauce thickens slightly, 2-3 min. Stir in parsley and lemon zest. Season with pinches of salt and pepper to taste. Cover and keep warm.
Using paper towels, pat the fish fillets dry to remove as much moisture as you can. Sprinkle a light layer of kosher salt and black pepper over both sides of each fillet. In a large nonstick frying pan over medium heat, add the olive oil. Arrange 2 fillets in the pan and cook with the lid slightly open to allow steam to escape. Cook about 3-4 min or until bottoms of fillets are browned.
Flip carefully and brown the other side 3-4 min (keep in mind that if your fish is less than 1 inch thick, you'll need to adjust for shorter cooking time.) You want the fish just cooked, but not over-cooked.
Repeat with other 2 fillets (unless your frying pan is large enough to cook all 4 fillets without crowding, it's best to cook in batches; otherwise, the fish will be more steamed than browned.)

Plate the fish fillets and pour warm sauce over them. Serve immediately.
Roasted Salmon with Crispy Potatoes & Broccoli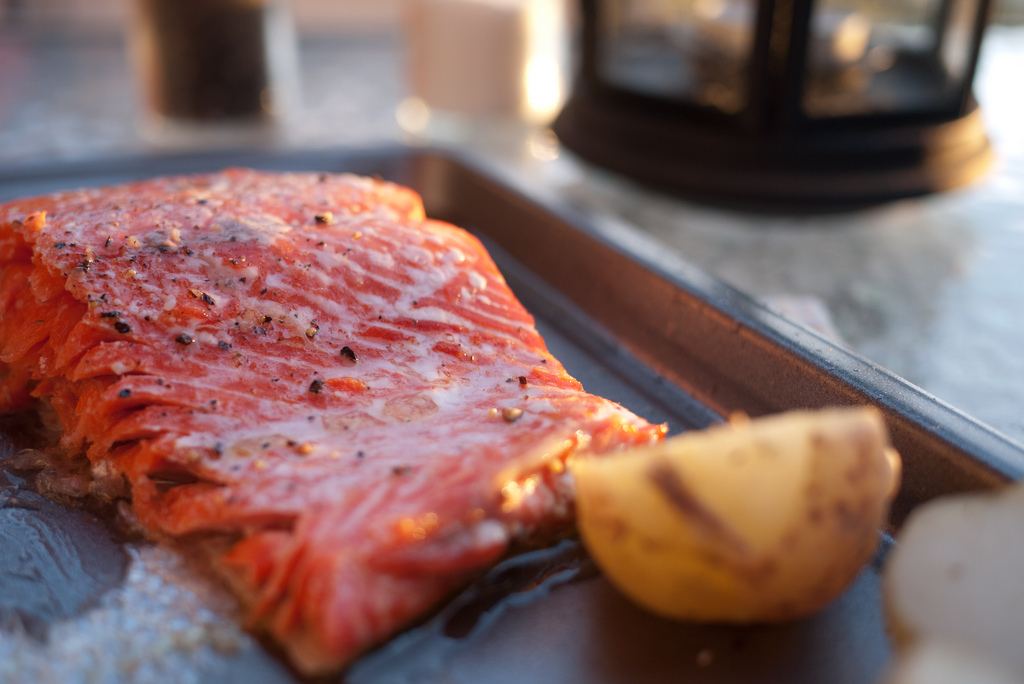 Roasted Salmon with Crispy Potatoes & Broccoli
Author:
This roasted salmon recipe is a great way to get a portion of oily fish into your weekly routine and is super easy to make as it's all cooked on one tray!
Ingredients
1 head broccoli
450 g potatoes
1 large red onion
3 tbsp olive oil
Kosher salt
pepper
680 g skinless salmon fillet
¼ cup mayonnaise
1 tbsp fresh lemon juice
½ clove garlic
Instructions
Heat oven to 220 degrees C. On a baking sheet mix together the broccoli, potatoes, and onion with the oil, 1/2 teaspoon salt, and 1/4 teaspoon pepper. Spread in an even layer and roast for 15 minutes.
Season the salmon with 1/4 teaspoons each salt and pepper, place it among the vegetables and continue roasting until the vegetables are golden brown and tender and the salmon is opaque throughout, 8 to 10 minutes more.
Meanwhile, in a small bowl, combine the mayonnaise, lemon juice, and garlic. Serve with the fish and the vegetables.
Cod with Chorizo and Tomato Sauce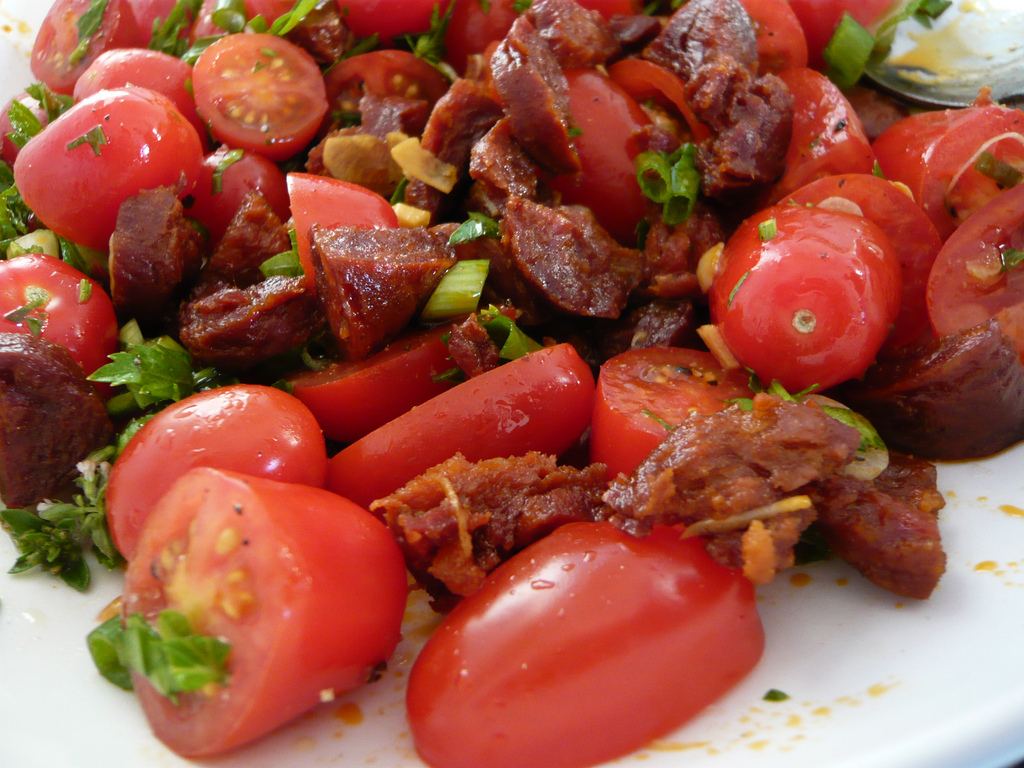 Cod with Tomato and Chorizo Sauce
Author:
Chorizo is a great way to add some spice to a dish! This tomato and chorizo sauce is packed with flavour and makes a healthy dinner when paired with grilled
cod
.
Ingredients
Olive oil
1 clove garlic, sliced
4 thin slices chorizo, cut into matchsticks
A pinch of dried chilli flakes
400g tinned or fresh chopped tomatoes
2 skinless cod fillets or other white fish
Cooked green beans to serve
Instructions
Heat 1 tbsp olive oil in a pan then cook the garlic and chorizo for a few minutes.
Add the chilli and tomatoes and simmer for 10 minutes until thickened, season.
Meanwhile rub the fish with a little more oil, season and grill or steam until cooked through, about 4-6 minutes. Serve the fish with the sauce and green beans.